BlackBerry Ltd (NASDAQ:BBRY) may be debuting a smartwatch and even smart glasses in the future as the company is reportedly researching wearables, a report from Mobile Commerce Press reveals.
The revelation was made by BlackBerry Ltd (NASDAQ:BBRY) executive John Sims who heads enterprise for the phone maker. Sims said in a roundtable at the CTIA Super Mobility Week in Las Vegas that the company is looking at wearables.
"We're doing internal research on different wearables," Sims is quoted by Computerworld as saying.
According to the publication's Matt Hamblen, the wearable technology being researched inside the Canadian company's laboratories includes smartwatches and smart glasses.
Nonetheless, it seems that BlackBerry Ltd (NASDAQ:BBRY) is not releasing anything soon.
"I would love BBM to be running on a wearable. We're not releasing anything at the moment, but it's definitely an area of research for us," a separate report from PC Magazine about the same roundtable in Las Vegas quotes Sims as saying.
The comment coming from the BlackBerry Ltd (NASDAQ:BBRY) executive who also recently explained why Movirtu was acquired by BlackBerry comes as the smartwatch industry continues to gain more competing companies. Recently, Apple Inc. (NASDAQ:AAPL) announced the Apple Watch alongside its iPhone 6 and iPhone 6 Plus. Other companies such as Samsung Electronics, LG Electronics and Motorola Mobility have also recently unveiled their newest smartwatches.
According to the same PC Magazine report mentioned above, Sims said that his group's interest in wearables stems from their need to understand devices in this category from an applications perspective. Sharing more details about a possible smartwatch from the BlackBerry smartphones maker, Sims is quoted as saying that the company's intended interface for a smartwatch is a voice interface.
BlackBerry Ltd (NASDAQ:BBRY) investors includes Prem Watsa's Fairfax Financial Holdings which reported on June 30 a massive stake that includes about 46.65 million shares in the company.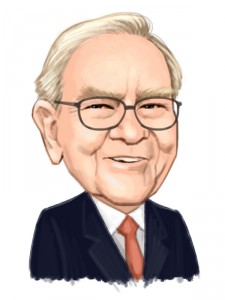 Free Report: Warren Buffett and 12 Billionaires Are Crazy About These 7 Stocks
Let Warren Buffett, David Einhorn, George Soros, and David Tepper WORK FOR YOU. If you want to beat the low cost index funds by an average of 6 percentage points per year look no further than Warren Buffett's stock picks. That's the margin Buffett's stock picks outperformed the market since 2008. In this free report, Insider Monkey's market beating research team identified 7 stocks Warren Buffett and 12 other billionaires are crazy about. CLICK HERE NOW for all the details.
Suggested Articles:
Most Expensive Cities To Live in North America