When it comes to investing in China, institutional investors always had the edge over their retail counterparts, but Alibaba Group Holding Ltd (NYSE:BABA) IPO has changed that. Now anyone who is bullish on the Chinese economy can invest in what is arguably one of the best and fastest growing industry in china, e-commerce. Chris Grisanti, Founder and Principal of Grisanti Capital Management was recently on Bloomberg to discuss about investment in China and the future prospects of Alibaba Group Holding Ltd (NYSE:BABA).
"It is something with at least pretty visible financial, pretty visible growth path and Alibaba I think was so afraid of the Facebook Phenomenon, dropping share price […] they priced it pretty well. So, we think we have 50% plus growth ahead for the next two to three years and we are buying at say 35 times earnings, not our usual purchase, but I think a good value," Grisanti said.
Grissanti revealed that his firm was on the lookout for a suitable opportunity to invest in a tech IPO and Alibaba Group Holding Ltd (NYSE:BABA) was a good opportunity to do so. When asked about how he convinced himself to buy into Alibaba Group Holding Ltd (NYSE:BABA) when there are several aspects of the company about which investors are still skeptical, Grissanti replied that there must be some amount of leap of faith one must have while buying shares of a company.
He also highlighted that since Alibaba Group Holding Ltd (NYSE:BABA) financials have been audited by one of the big four auditing firms, he felt comfortable investing in Alibaba Group Holding Ltd (NYSE:BABA). He also revealed that his firm is still long on the US equities and acknowledged that even though the time of making easy money has passed, one can still make money by being long.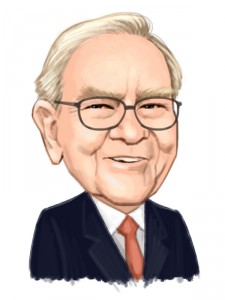 Free Report: Warren Buffett and 12 Billionaires Are Crazy About These 7 Stocks
Let Warren Buffett, David Einhorn, George Soros, and David Tepper WORK FOR YOU. If you want to beat the low cost index funds by an average of 6 percentage points per year look no further than Warren Buffett's stock picks. That's the margin Buffett's stock picks outperformed the market since 2008. In this free report, Insider Monkey's market beating research team identified 7 stocks Warren Buffett and 12 other billionaires are crazy about. CLICK HERE NOW for all the details.
Suggested Articles:
Best Paying Medical Jobs Without Degree