Alibaba Group Holding Ltd (NYSE:BABA) may have just debuted at the New York Stock Exchange (NYSE) but Eunice Yoon of CNBC reports that the Chinese people wish that they could buy the company's stock too or have a large enough bourse that can handle an initial public offering such as this.
The revelation that the Chinese people also want to buy shares of the Alibaba Group Holding Ltd (NYSE:BABA) which was founded by Jack Ma, a former English teacher, comes after the company priced its shares on the NYSE at $68 per share. The company stands to raise $21.8 billion during the IPO which is expected to be the largest ever in the U.S.
"Walk down any street in China and it's easy to find self-described addicts of Alibaba. Many are such fans of the e-commerce giant's online shopping site Taobao that they wish they could buy into Alibaba's New York IPO," Yoon said.
One of the people Yoon talked to in her report said that she uses Taobao almost every week that she would definitely buy Alibaba Group Holding Ltd (NYSE:BABA) stocks if she had the money since she feels the company is like a friend.
According to the CNBC correspondent, Alibaba Group Holding Ltd (NYSE:BABA)'s Taobao, which means "search for treasure," is a "national obsession" in China. Furthermore, Yoon said that the payment system put in place by the Alibaba Group Holding Ltd is one of the most trusted payment systems in the country.
However, the CNBC reporter did note that many in China are wondering whether Alibaba Group Holding Ltd (NYSE:BABA) can build faith from investors in the U.S. especially since there have been questions regarding the company's corporate structure, its accounting practices and the extent of the influence of the Chinese government on the company.
Nonetheless, Yoon said that the Chinese also wished they had a sophisticated and large enough stock exchange that could handle a listing as massive as the Alibaba Group Holding Ltd debut.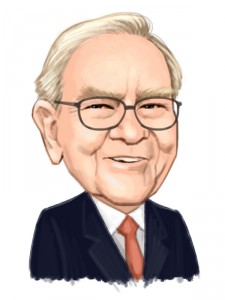 Free Report: Warren Buffett and 12 Billionaires Are Crazy About These 7 Stocks
Let Warren Buffett, David Einhorn, George Soros, and David Tepper WORK FOR YOU. If you want to beat the low cost index funds by an average of 6 percentage points per year, look no further than Warren Buffett's stock picks. That's the margin Buffett's stock picks outperformed the market since 2008. In this free report, Insider Monkey's market beating research team identified 7 stocks Warren Buffett and 12 other billionaires are crazy about. CLICK HERE NOW for all the details.
Suggested Articles:
Cheapest Boarding Schools in Europe
Highest Paying Seasonal Jobs In America