Alibaba Group Holding Ltd (NYSE:BABA)'s debut at the New York Stock Exchange (NYSE) is not just a boon to employees but to China's startup space as well, Charles Lee said in a discussion with Emily Chang and Cory Johnson on Bloomberg West. This is after it was revealed that employees sold about $8 billion worth of the company's stock during its listing and that some employees are looking to establish startups with their new capital.
The comment from Lee who is a professor at the Stanford Graduate School of Business and who also hails from Hangzhou, China where Alibaba Group Holding Ltd (NYSE:BABA) is based comes after the company listed on the NYSE on Friday and closed at close to $94, way above the $68 per share that the stock was initially priced at.
"We know there is over five thousand (employees who sold the stock during the IPO0, probably as large as six thousand, and that the total amount is about $8 billion dollars, so that's a lot of cash," Lee told Chang.
According to the professor, Alibaba Group Holding Ltd (NYSE:BABA) took a page out of the playbook of western companies like Facebook Inc (NASDAQ:FB) and Google Inc (NASDAQ:GOOGL) when it decided to issue equity to employees. Lee said that this is not a common practice in China.
Lee added that this initial public offering means a lot to the employees of Alibaba Group Holding Ltd (NYSE:BABA). He said that some of them may now be thinking of luxury items like sports cars to buy. He added, however, that some of the employees who sold the company's stock during the debut are hopefully putting some of that money back into business to build startups.
Professor Charles Lee also said that the Alibaba Group Holding Ltd (NYSE:BABA) IPO means a lot to people of China, especially those in the Hangzhou area where the company is based, as the sheer size of the market debut and the money these people got from the event has created a mini stimulus package of sorts for the country and the city.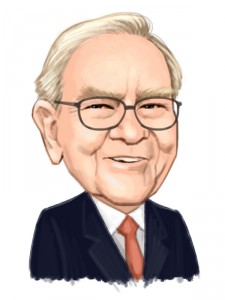 Free Report: Warren Buffett and 12 Billionaires Are Crazy About These 7 Stocks Let Warren Buffett, David Einhorn, George Soros, and David Tepper WORK FOR YOU. If you want to beat the low cost index funds by an average of 6 percentage points per year, look no further than Warren Buffett's stock picks. That's the margin Buffett's stock picks outperformed the market since 2008. In this free report, Insider Monkey's market beating research team identified 7 stocks Warren Buffett and 12 other billionaires are crazy about. CLICK HERE NOW for all the details.
Suggested Articles:
Countries With Best Quality of Life
States With Highest Suicide Rates