Alibaba Group Holding Ltd (NYSE:BABA) has sued a blogger in China and wants $81,500 in damages and for all posts from the blogger critical of the company to be taken down, a report from MarketWatch reveals.
According to the publication, Alibaba Group Holding Ltd (NYSE:BABA) has sued a man named Ge Jia at the Binjiang District People's Court in Hangzhou for allegedly maligning the company and its founder Jack Ma in more 70 blog posts written in a span of over two years.
The lawsuit from the Chinese multinational which owns China's biggest electronic commerce portal comes as the company recently raised $25 billion during its debut on the New York Stock Exchange, a feat being tagged as the biggest initial public offering at the bourse.
Alibaba Group Holding Ltd (NYSE:BABA) alleges that Ge has wrote that the company is deep in debt, MarketWatch reveals. Furthermore, Ge supposedly wrote that Jack Ma is a cheater and that he wished the company's founder just died.
Nevertheless, Alibaba Group Holding Ltd (NYSE:BABA) and Ge are said to have agreed to see whether they can resolve the issue through arbitration.
The blogger Ge is said to hail from Hebei province but is now a resident of Beijing. He is said to have published blogs on the iResearch website which covers the technology sector.
The blogger is also reported to have stepped down from his position at the website China Intercontinental Communication Center which describes itself as a "cultural communication agency."
Both Alibaba Group Holding Ltd (NYSE:BABA) and Ge presented their cases at the aforementioned court on September 23, MarketWatch reports, but the court still did not hand down a verdict.
Ge reportedly admitted to the court that close to all of what he wrote was his personal opinion and not factual. He is apparently defending his articles using an argument about literary style.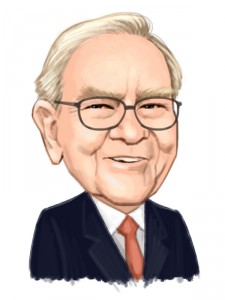 Free Report: Warren Buffett and 12 Billionaires Are Crazy About These 7 Stocks Let Warren Buffett, David Einhorn, George Soros, and David Tepper WORK FOR YOU. If you want to beat the low cost index funds by an average of 6 percentage points per year, look no further than Warren Buffett's stock picks. That's the margin Buffett's stock picks outperformed the market since 2008. In this free report, Insider Monkey's market beating research team identified 7 stocks Warren Buffett and 12 other billionaires are crazy about. CLICK HERE NOW for all the details.
Suggested Articles:
Most Expensive Specialty Crops