Alibaba Group Holding Ltd (NYSE:BABA) is not satisfied by conducting a roadshow within the US, to ensure that the company's IPO becomes the biggest in history, its executives are conducting overseas roadshows too. CNBC's Seema Mody reported on the meetings that are being held between  Alibaba Group Holding Ltd (NYSE:BABA)'s CEO, Jack Ma, the company's top executives and London-based asset managers.
"Here in London, asset managers and hedge-funders are said to be inside this meeting with top management from Alibaba as well as Jack Ma. In fact, about half an hour ago four Range Rovers pulled over here, in front of this building and some of the top executives from Alibaba, we were told, wee going into this meeting to meet some of the big investors from across Europe […],"  Mody said.
Mody revealed that in the morning, investors were split into two teams – red and orange, similar to the way they were split in New York, but they all are coming to this meeting together. She mentioned that although investors are interested in China's largest e-commerce company, they also have a lot of questions which concern them. The primary one among them is Alibaba Group Holding Ltd (NYSE:BABA) ability to grow outside China, in regions like US and Europe, where it doesn't have a significant presence and neither is the company's brand recognized much.
Another concern that investors have regarding Alibaba Group Holding Ltd (NYSE:BABA) is, if the company would be able to fight other e-commerce giants in their home turfs. According to Mody, one primary issue that investors want to settle in these meetings is how many shares they will be allocated in the IPO.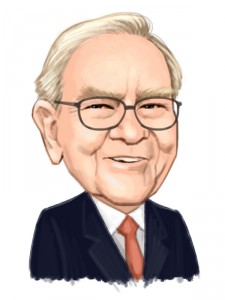 Free Report: Warren Buffett and 12 Billionaires Are Crazy About These 7 Stocks
Let Warren Buffett, David Einhorn, George Soros, and David Tepper WORK FOR YOU. If you want to beat the low cost index funds by an average of 6 percentage points per year look no further than Warren Buffett's stock picks. That's the margin Buffett's stock picks outperformed the market since 2008. In this free report, Insider Monkey's market beating research team identified 7 stocks Warren Buffett and 12 other billionaires are crazy about. CLICK HERE NOW for all the details.
Suggested Articles: