Alibaba Group Holding Ltd (NYSE:BABA) made a breathtaking debut in US. But Few German internet companies tried to follow Alibaba's footsteps and they could not emulate Alibaba's success though. Bloomberg's Leslie Picker talked on Bloomberg TV about latest news in the IPO market.
Picker thinks that the timing of Alibaba Group Holding Ltd (NYSE:BABA)'s IPO was right and German companies like Zalando and Rocket Internet went public when the market wasn't doing very well. She added that the German companies are looking at a very high valuation, which could have come out more successfully when Alibaba went public.
Picker pointed out that when Alibaba went public when the market backdrop was at its record high in the equity market. She added that the market volatility has completely changed since the Alibaba Group Holding Ltd (NYSE:BABA)'s IPO. She mentioned that in the current market situation it is very difficult to get very high market valuations. She feels that this is mainly due to the fact that investors are avoiding risks with IPO being one of the high risk items in the list.
Picker mentioned that the Wayfair Inc (NYSE:W), which will start trading in NYSE in few hours might give us an idea about the fate of US-based companies with its IPO. She mentioned that the Wayfair stock might start trading at more than the IPO price. She added that the main drawback with companies going public now is the market backdrop with S&P 500 dropping 3%.
German internet company, Rocket Internet's stock closed at €37, close to a 13% drop from its IPO price €42.5. Another German company, Zalando, which went public a day before Rocket Internet could not manage to close anywhere close to its IPO price of €21.5. Picker mentioned that Alibaba Group Holding Ltd (NYSE:BABA) were able to sell shares worth $25 billion, which zapped up a lot of supplies in the market. She added that the investors are currently looking to get some pay off and any IPO at the wake of another big IPO would be a risk.
"I haven't been this busy in a long time. Frankly we have been very busy for several years now. So it feels good. Usually you get a little nervous when things are so active and so busy and I think as the year winds down investors typically take a little bit of a pause, a breather as they try and manager their portfolio," Cully Davis of Equity Capital Markets at Credit Suisse said in an interview to Picker.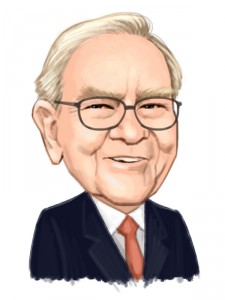 Free Report: Warren Buffett and 12 Billionaires Are Crazy About These 7 Stocks
Let Warren Buffett, David Einhorn, George Soros, and David Tepper WORK FOR YOU. If you want to beat the low cost index funds by an average of 6 percentage points per year look no further than Warren Buffett's stock picks. That's the margin Buffett's stock picks outperformed the market since 2008. In this free report, Insider Monkey's market beating research team identified 7 stocks Warren Buffett and 12 other billionaires are crazy about. CLICK HERE NOW for all the details.
Suggested Articles:
States With Highest Suicide Rates
Most Secluded Homes In The World