The founder of Alibaba Group Holding Ltd (NYSE:BABA), Jack Ma, said in a speech at the Clinton Global Initiative that it will be mobile internet that will change the world, a report from CNBC's John Harwood reveals.
The comment from the Alibaba Group Holding Ltd (NYSE:BABA) chief executive officer is among the many quotable remarks at the yearly event which includes President Barack Obama discussing new airstrikes in Syria.
"Young people [are]so focused on the mobile phone. That is the opportunity. The world is going to be changed by the mobile internet," Ma said.
He added that the world will be changed by technologically-advanced countries like the U.S. which help young people succeed. One of the ways young people are helped to succeed is by giving them access to information, the Alibaba Group Holding Ltd (NYSE:BABA) founder said.
Alibaba Group Holding Ltd (NYSE:BABA) recently completed its debut at the New York Stock Exchange in what is being said as the largest initial public offering in the history of the U.S. The company's stock closed after its first day of trading at close to $94, way above its offer price of about $68.
Aside from Alibaba Group Holding Ltd (NYSE:BABA)'s Jack Ma discussing the huge impact of mobile internet on the world, other celebrities also talked about issues at the event. Hardwood said that for example, actor Matt Damon discussed clean water.
Former U.S. President Bill Clinton also spoke at the conference about his support for the Obama administration's push to stop corporate inversions. According to Harwood, Clinton admitted that during his term, corporate taxes were raised. However, he now believes that the political parties need to band together to lower taxes and give incentives to companies that are repatriating money into the U.S.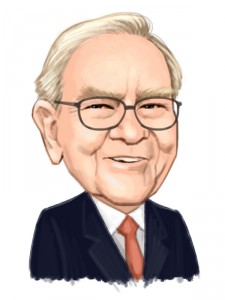 Free Report: Warren Buffett and 12 Billionaires Are Crazy About These 7 Stocks Let Warren Buffett, David Einhorn, George Soros, and David Tepper WORK FOR YOU. If you want to beat the low cost index funds by an average of 6 percentage points per year, look no further than Warren Buffett's stock picks. That's the margin Buffett's stock picks outperformed the market since 2008. In this free report, Insider Monkey's market beating research team identified 7 stocks Warren Buffett and 12 other billionaires are crazy about. CLICK HERE NOW for all the details.
Suggested Articles:
Most Underrated Movies of All Time