After Alibaba Group Holding Ltd (NYSE:BABA)'s successful first day of trading in US, many analysts jumped in with the comparisons against Facebook Inc (NASDAQ:FB), Google Inc (NASDAQ:GOOGL) and Twitter Inc (NYSE:TWTR) and their IPO's in the past. Business Insider's Chief Correspondent, Nicholas Carlson, Yahoo Finance Senior Columnist, Mike Santoli and Mashable Editor, Lance Ulanoff talked on CNBC about Alibaba's valuation and execution of IPO.
CNBC's Jon Fortt mentioned that Alibaba Group Holding Ltd (NYSE:BABA)'s Public offering was executed to perfection with great efficiency. He mentioned that the presence of Executives like Jack Ma and Joe Tsai added some additional pressure, but the public offering went smoothly without a hitch. He added that the best thing about the IPO was that the stock price closed at $93.89, which was more than the $92.7 with which the stock started trading.
Santoli mentioned that Alibaba Group Holding Ltd (NYSE:BABA)'s Public offering was executed well with accurate initial pricing, which did not change much on the day. He pointed at the example of Twitter Inc (NYSE:TWTR)'s IPO, which started with IPO price of $44, went up to around $70 after first day, but then started dropping and settled somewhere around $40.
"[…] so obviously it doesn't tell you how it is going to go from here. I think it is a plausible valuation. Obviously it is within the range of what a lot of people were projecting under fundamental basis makes some kind of sense. I think the biggest risk is it was going to become way too popular in a broad sense and kind of get to a silly price quickly, at least it did not happen today," Santoli said.
On the Contrary, Carlson feels that it is a totally reasonable price for Alibaba Group Holding Ltd (NYSE:BABA) shares. He feels that people are investing in it for the obviously right reasons. He thinks that they are placing their bets on Chinese internet, Chinese consumers and their shopping habits.
Ulanoff thinks that the mystery surrounding the Alibaba Group Holding Ltd (NYSE:BABA) as a company might be the reason for its initial success. He said that people knew a lot about Facebook and Twitter, but they struggled in the initial days after the IPO.
"[…] But then there is that potential. They have seen the potential in the Chinese market, the potential of all that money and what they can do in the US market with e-Commerce. But it is to me basically a big question mark. What do they do next to become a truly global company," Ulanoff said.
Santoli thinks that the roadshows conducted by Alibaba Group Holding Ltd (NYSE:BABA) added some additional investors on the first day.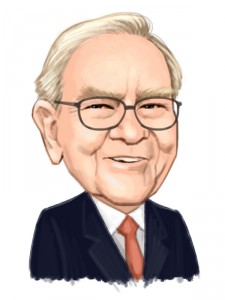 Free Report: Warren Buffett and 12 Billionaires Are Crazy About These 7 Stocks
Let Warren Buffett, David Einhorn, George Soros, and David Tepper WORK FOR YOU. If you want to beat the low cost index funds by an average of 6 percentage points per year look no further than Warren Buffett's stock picks. That's the margin Buffett's stock picks outperformed the market since 2008. In this free report, Insider Monkey's market beating research team identified 7 stocks Warren Buffett and 12 other billionaires are crazy about. CLICK HERE NOW for all the details.
Suggested Articles:
Most Expensive Holiday Destinations