Expectation of many analysts and investors on Alibaba Group Holding Ltd (NYSE:BABA) was proved right on Friday, when the Chinese e-Commerce giant went public in US. As many expected, Alibaba stock surged ahead by 38% on the first trading day. Around 271 million Alibaba shares were traded on Friday. Rosenblatt Securities Managing Director, Martin Pyykkonen talked on CNBC about Alibaba's current valuation.
Pyykkonen said that it is interesting to look at the valuation of  Alibaba Group Holding Ltd (NYSE:BABA). He feels that the current valuation might be higher, but he thinks that the company has the potential to grow into that valuation. He mentioned that the fair comparison to Alibaba IPO might be the Facebook Inc (NASDAQ:FB) and Google Inc (NASDAQ:GOOGL) IPO, which was significant too at that time.
"[…] They can grow into that valuation. I think an interesting context here, when Facebook went public relative to Google, it was a significant premium. Long long time ago, when Google went, it was  significant too. Yahoo at the outside and it grew into that valuation. So we as Analyst know this has been kind of a big transaction," Pyykkonen said.
He mentioned that the most important thing is to see what Alibaba Group Holding Ltd (NYSE:BABA) is going to do with the cash. He added the Jack Ma and the other executives has done a brilliant job coming into the market with appropriate pricing. But he feels that their decision in future to guide the company ahead will be critical for company's success.
Pyykkonen said that the stock valuation of Alibaba Group Holding Ltd (NYSE:BABA) and other companies like Facebook Inc (NASDAQ:FB) and Google Inc (NASDAQ:GOOGL) can be looked from three statistics. First up was Price to Earning ratio, which he thinks that might not give the correct valuation for Alibaba due to artificial low tax rates, which makes their P/E ratio look much better.
Pyykkonen mentioned that he might look at price to free cash flow, which makes Alibaba Group Holding Ltd (NYSE:BABA) look very attractive, but might be misguiding too. He said that the most tangible way right now to look at valuation of Alibaba is to look at the EBIDTA, which might give some perspective on the correct valuation of the company. He added that the Alibaba valuation looks fair right now, but he feels that it is definitely not a cheap stock.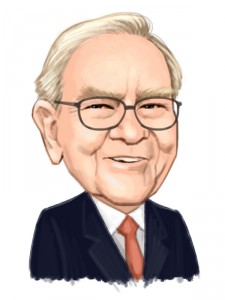 Free Report: Warren Buffett and 12 Billionaires Are Crazy About These 7 Stocks
Let Warren Buffett, David Einhorn, George Soros, and David Tepper WORK FOR YOU. If you want to beat the low cost index funds by an average of 6 percentage points per year look no further than Warren Buffett's stock picks. That's the margin Buffett's stock picks outperformed the market since 2008. In this free report, Insider Monkey's market beating research team identified 7 stocks Warren Buffett and 12 other billionaires are crazy about. CLICK HERE NOW for all the details.
Suggested Articles:
Strategies Hedge Funds Use to Make Huge Returns