The hype surrounding the Alibaba Group Holdings Ltd (NYSE:BABA)'s IPO keeps growing day by day. Expectations are that the IPO could generate around $20 billion, making it the biggest public offering in the US Market, even surpassing the Facebook Inc (NASDAQ:FB). President of China Beige Book International, Leland Miller talked on CNBC about the future of Chinese economy and its impact on the Alibaba.
Miller thinks that there is a misconception among the investors that if more cash is put into the market, things might get better. He pointed out that the main problem in the last quarter was loan demand, where people hesitate to borrow. So he thinks that pouring more liquidity into the market is not going to improve anything.
Miller said that there has been drop in investment, which is a good sign, but that does not necessarily mean a transition to consumption economy. He thinks that this transition is a long process and might take a lot of time. But he mentioned that he is not seeing that happening right now.
Alibaba Group Holdings Ltd (NYSE:BABA) has shown some impressive growth showing double digit revenue and profit growth consistently for last few quarters.
"[…] China has an important role in this chain. The question is, is it he same as it used to be and will it be the same going forward? They are not the same manufacturing hub they used to be. They are being very innovative. Alibaba is very innovative company in he way that they use online sales. It's not just 1.3 billion consumers that will buy everything in the world. It's a much more complicated story than that," Miller said about Chinese markets.
Miller mentioned that he was not sure if the Alibaba Group Holdings Ltd (NYSE:BABA)'s business model might work for a long time in China, because their model focus on juicing themselves at the expense of consumers.
Miller said that the Alibaba Group Holdings Ltd (NYSE:BABA) has two major business, online retail and the financial services. He thinks that online retail business has become the pride of China and might create a monopoly in China, but he added that the financial service is even an bigger part of company, which tried to compete against he banking companies.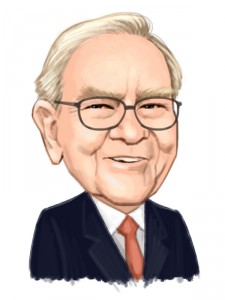 Free Report: Warren Buffett and 12 Billionaires Are Crazy About These 7 Stocks
Let Warren Buffett, David Einhorn, George Soros, and David Tepper WORK FOR YOU. If you want to beat the low cost index funds by an average of 6 percentage points per year look no further than Warren Buffett's stock picks. That's the margin Buffett's stock picks outperformed the market since 2008. In this free report, Insider Monkey's market beating research team identified 7 stocks Warren Buffett and 12 other billionaires are crazy about. CLICK HERE NOW for all the details.
Suggested Articles:
Best Paying Jobs for Doctors in US
Best Paying Medical Jobs Without Degree