Amazon.com, Inc. (NASDAQ:AMZN) has announced an impressive tablet for kids. It's named as Fire HD Kids Edition and it's loaded with a plethora of attractive features and specs. In an online announcement, Amazon.com, Inc. (NASDAQ:AMZN) claimed that the new tablet is especially designed for kids and has a state of the art HD display, Dolby digital audio and an access to the Amazon.com, Inc. (NASDAQ:AMZN)'s content ecosystem which will allow the kids to freely access the books, videos, music for learning and enjoyment.
Amazon.com, Inc. (NASDAQ:AMZN)  touted that the Fire HD tablet will give a free access to over 5,000 books, TV shows, cartoons, movies through FreeTime Unlimited package. The Fire HD tablet is available in two sizes. There is a 6-inch version and a 7-inch version.
Amazon.com, Inc. (NASDAQ:AMZN)  also promised a two year "worry free" warranty which will allow the users to replace the tablet with a new one in case it gets broken. This facilitation is likely to attract a lot of parents as kids often break products and a worry free warranty will certainly dilute parents' worries.
"Fire HD Kids Edition is a real tablet, not a toy, Kids break things, so we added a 2-year, no-questions-asked, worry-free guarantee […]," announcement quoted Peter Larsen, Vice President, Amazon Devices.
Amazon.com, Inc. (NASDAQ:AMZN)'s Fire HD Kids tablet is out for pre-order now. The 6-inch version asks for $149 whereas the 7-inch version has a price tag of $189. Amazon.com, Inc. (NASDAQ:AMZN)'s FreeTime Unlimited feature requires an additional $50. FreeTime Unlimited is Amazon's all in one subscription program which promises free digital content for one year.
Ken Fisher's Fisher Asset Management is one of the shareholders of Amazon.com, Inc. (NASDAQ:AMZN), having approximately 2.47 million shares in the company.
<<<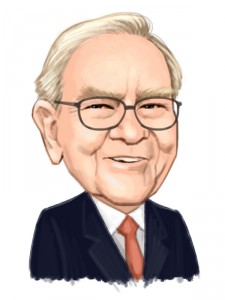 Free Report: Warren Buffett and 12 Billionaires Are Crazy About These 7 Stocks
Let Warren Buffett, David Einhorn, George Soros, and David Tepper WORK FOR YOU. If you want to beat the low cost index funds by an average of 6 percentage points per year look no further than Warren Buffett's stock picks. That's the margin Buffett's stock picks outperformed the market since 2008. In this free report, Insider Monkey's market beating research team identified 7 stocks Warren Buffett and 12 other billionaires are crazy about. CLICK HERE NOW for all the details.
Suggested Articles:
Most Underrated Movies of All Time