Amazon.com, Inc. (NASDAQ:AMZN) in a bid to make its AppStream more popular among developers has made it available on Chromebooks and Chrome browser. AppStream is a tool that allows developers to create complex applications that can run even on different devices, without having to worry about the storage, graphic rendering capabilities and compute power of the device on which the application is being run. Amazon.com, Inc. (NASDAQ:AMZN) announced this latest development in a post on Amazon Web Services Blog.
Amazon.com, Inc. (NASDAQ:AMZN) revealed that developers can download AppStream Chrome SDK from AppStrem Download page, the AppStream Chrome SDK contains tools and documentation that developers might need to create AppStream-compatible applications. The AppStream Chrome SDK also contains AppStream Chrome Application, which can be used as-it-isby developers to view and develop with AppStream streaming applications.
As of June 30, 2014, Ken Fisher's Fisher Asset Management owns over 2.4 million shares in Amazon.com, Inc. (NASDAQ:AMZN).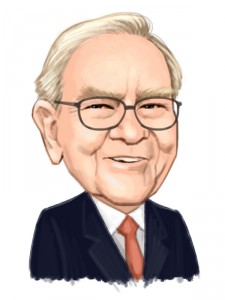 Free Report: Warren Buffett and 12 Billionaires Are Crazy About These 7 Stocks
Let Warren Buffett, David Einhorn, George Soros, and David Tepper WORK FOR YOU. If you want to beat the low cost index funds by an average of 6 percentage points per year look no further than Warren Buffett's stock picks. That's the margin Buffett's stock picks outperformed the market since 2008. In this free report, Insider Monkey's market beating research team identified 7 stocks Warren Buffett and 12 other billionaires are crazy about. CLICK HERE NOW for all the details.
Suggested Articles:
Highest Paying Jobs In the World