Amazon.com, Inc. (NASDAQ:AMZN)'s Kindle Unlimited subscription book service has made the journey across the Atlantic to the U.K, where it's being met with concern from authors and publishers over its implications for their earnings. The Guardian reported on the Netflix, Inc. (NASDAQ:NFLX)-style service's launch today.
The service charges £7.99 a month, and allows users unlimited (as the name implies) access to all of the books available through the service, which includes major titles like Harry Potter and Hunger Games. In all, more than 650,000 books and 2,000 audio books will available for user's to read (or listen) their way through.
In the U.K, where Amazon.com, Inc. (NASDAQ:AMZN) has been met with more hostility than their home territory of the U.S, the release has raised a good deal of concern over the fate of authors and publishers in such a system. Amazon.com, Inc. (NASDAQ:AMZN) believes their royalty scheme is fair, offering authors royalties the first time 10% of their book is read by an Unlimited user.
It was reported by Digital Book World that those royalties would be the same as if the book was sold in a traditional manner, though this was evidently not the case for all publishers. Smaller publishers would likely have a harder time negotiating such generous rates, without as much leverage to argue that their lower-profile books would've been purchased, and aren't just being sampled by curious users.
Despite the criticism of Amazon.com, Inc. (NASDAQ:AMZN), it seems fair in cases where they are indeed offering full royalties to authors for any book that is 10% read. In fact, one could wonder how Amazon.com, Inc. (NASDAQ:AMZN) would even profit much from such a system, as it would only take a few partially read books per month by a customer for them to lose their margins.
But then, Amazon.com, Inc. (NASDAQ:AMZN) has never been a company to worry much about profit, and has never turned much of one throughout their history, despite growing to gargantuan size with global operations and expanding revenue. They lost $126 million last quarter on $19.34 billion in revenue, and expected far greater losses in the current quarter despite revenue that is predicted to reach as much as $21.5 billion.
Generation Investment Management, a hedge fund managed by David Blood as well as former Vice President Al Gore, is a shareholder in Amazon.com, Inc. (NASDAQ:AMZN) with 493,047 shares in the e-commerce giant as of their latest 13F filing.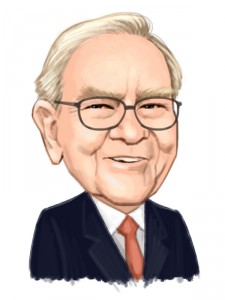 Free Report: Warren Buffett and 12 Billionaires Are Crazy About These 7 Stocks
Let Warren Buffett, David Einhorn, George Soros, and David Tepper WORK FOR YOU. If you want to beat the low cost index funds by an average of 6 percentage points per year look no further than Warren Buffett's stock picks. That's the margin Buffett's stock picks outperformed the market since 2008. In this free report, Insider Monkey's market beating research team identified 7 stocks Warren Buffett and 12 other billionaires are crazy about. CLICK HERE NOW for all the details.
Suggested Articles:
Most Racist Countriest In the World