Amazon.com, Inc. (NASDAQ:AMZN) might be the next big tech company to enter the smart home space following Apple Inc. (NASDAQ:AAPL) and Google Inc (NASDAQ:GOOGL). Amazon is rumored to be in talks with developers for its smart home projects. A Forbes article discussed about the Amazon's plans of entering the smart home space.
In June, Amazon.com, Inc. (NASDAQ:AMZN) struck a deal with California Governor's office of Business and Economic Development. Amazon might pour in $55 million into Lab126, which was the force behind Amazon Kindle and 3D features of the Fire Phones. According to the deal, Amazon would spend the money in a period of five years and increase the Lab126's workforce by 798.
It is rumored that Amazon.com, Inc. (NASDAQ:AMZN) is testing a device that would enable product ordering from home with just a button click. The success of Amazon in the smart home space purely depends on its ability to strike proper deals with developers and startups.
Google Inc (NASDAQ:GOOGL) and Apple Inc. (NASDAQ:AAPL) have already realized the importance of connecting to startups. Google's $3.2 billion acquisition of Nest has opened API's for developers to improve relationships with promising startups in the smart home sector. Apple announced in June that HomeKit would help them in connecting the third-party home devices on iOS.
If Amazon.com, Inc. (NASDAQ:AMZN) pursues its plans as speculated, stepping into the smart home industry would give it a lot of added advantages. Amazon could also use its cloud service to store the data, which could be collected from the smart homes and used to understand the consumer needs.
Amazon's Lab126 is expected to work on this new development project, after the success with the Kindle, Fire TV and Fire Phones 3D camera development. Financial filings showed that Amazon had increased their R&D spending for 17 straight quarters.
"We wake up everyday and think about how to build world class devices and world class software to power those devices," David Limp, Amazon senior vice president of devices was quoted as saying.
Amazon.com, Inc. (NASDAQ:AMZN) has recently hired the former Director of Google's secretive research lab, Babak Parviz. Parviz was amongst the pioneers at Google Glass project. His new role at Amazon is not disclosed yet.
Among the shareholders of Amazon.com, Inc. (NASDAQ:AMZN) is Fisher Asset Management, led by Ken Fisher. As of 30 June, 2014, they hold around 2.5 million company shares.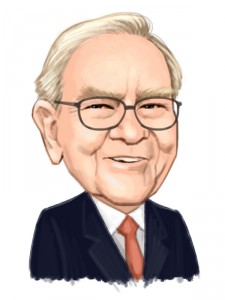 Free Report: Warren Buffett and 12 Billionaires Are Crazy About These 7 Stocks
Let Warren Buffett, David Einhorn, George Soros, and David Tepper WORK FOR YOU. If you want to beat the low cost index funds by an average of 6 percentage points per year look no further than Warren Buffett's stock picks. That's the margin Buffett's stock picks outperformed the market since 2008. In this free report, Insider Monkey's market beating research team identified 7 stocks Warren Buffett and 12 other billionaires are crazy about. CLICK HERE NOW for all the details.
Suggested Articles:
Highest Paid Actors For A Movie
Most Haunted Cities In America