Amazon.com, Inc. (NASDAQ:AMZN) has purchased the exclusive use of '.buy' domain name by paying almost $5 million for it. The company was among the major contenders for this web domain and it comes as no surprise that it won it in the auction. Even though Amazon.com, Inc. (NASDAQ:AMZN) is working in different verticals, all that has been made possible by the revenues from its e-commerce business hence the exclusive use if '.buy' domain name was so crucial for it. Domain Name Wire revealed this news in one of its posts recently.
The auction for the web domains was conducted by ICANN, the organization that controls the domain names on the internet, on September 17.  In order to progress through the rounds of auction that ICANN conducts, companies like Amazon.com, Inc. (NASDAQ:AMZN) have to pledge money at each stage. In total, Amazon.com, Inc. (NASDAQ:AMZN)paid $4.6 million for the exclusive use of '.buy'.
As of June 30, 2014, Ken Fisher's Fisher Asset Management owns over 2.4 million shares in Amazon.com, Inc. (NASDAQ:AMZN).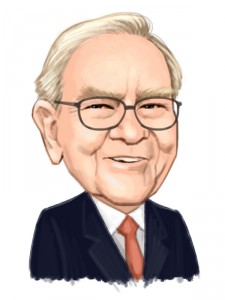 Free Report: Warren Buffett and 12 Billionaires Are Crazy About These 7 Stocks
Let Warren Buffett, David Einhorn, George Soros, and David Tepper WORK FOR YOU. If you want to beat the low cost index funds by an average of 6 percentage points per year look no further than Warren Buffett's stock picks. That's the margin Buffett's stock picks outperformed the market since 2008. In this free report, Insider Monkey's market beating research team identified 7 stocks Warren Buffett and 12 other billionaires are crazy about. CLICK HERE NOW for all the details.
Suggested Articles:
Most Ethnically Diverse Countries