Amazon.com, Inc. (NASDAQ:AMZN) is placing their bet on original TV shows to compete against the Netflix, Inc. (NASDAQ:NFLX). Amazon's latest comedy drama "Transparent" is made available to its prime customers on Friday. Former NBC Universal CEO and Chariman, Bob Wright talked on Bloomberg about Amazon's bet on original contents and the competition with Netflix.
Wright feels that the companies like Amazon.com, Inc. (NASDAQ:AMZN) and Netflix, Inc. (NASDAQ:NFLX) are spending a lot of money in producing and marketing these shows.
"[…] the reality of it is that the shows that are live, which is like the NFL, are the ones that are really getting huge ratings. The networks have shows that really do get the ratings like the Voice, like Survivors, like dancing with the stars. Each networks have something like that. These new shows will sort themselves out but they will probably be ending up having their life on video on demand or on some delayed DVR." Wright said.
Wright thinks that all the networks are spending a lot of money on promoting these shows. But he feels that eventually people will sort the shows out. He thinks that networks will not have all the episodes together but Netflix, Inc. (NASDAQ:NFLX) and Amazon.com, Inc. (NASDAQ:AMZN) will share the entire season to its customers. He mentioned that people are binge watching all the episodes together. He added that it may not turn out to be bad for networks, since they have their own shows which might be watched by people too.
Amazon.com, Inc. (NASDAQ:AMZN) earlier mentioned that they are planning to pour in $100 million into the original contents like "Transparent", Comedy drama creation of Jill Soloway. Amazon has released 10 half hour episodes of this brand new show on Friday. Wright thinks that the show with controversial subject like this might not have made it to the networks.
Amazon.com, Inc. (NASDAQ:AMZN)'s first original content 'Alpha house' did not do very well. Wright mentioned that this reminds him of movie business. He said that every now and then some company comes up with millions of dollar investment and aims at making spectacular movies, but ends up with moderate reception from audience and then vanishes. He wonders if Amazon might end up like that as a television producer.
Wright thinks that Amazon.com, Inc. (NASDAQ:AMZN) are trying to imitate Netflix, Inc. (NASDAQ:NFLX) in all that they do in the streaming business. He added that Jeff Bezos, CEO of Amazon cannot try to do everything that Alibaba do, even though both the companies are doing eCommerce business. He said that Amazon's and Alibaba's core business model is different. He feels that Amazon trying to get into making TV shows might not be fruitful for the company.
 Among the shareholders of Amazon.com, Inc. (NASDAQ:AMZN) is Fisher Asset Management, led by Ken Fisher. As of 30 June, 2014, they hold around 2.5 million company shares.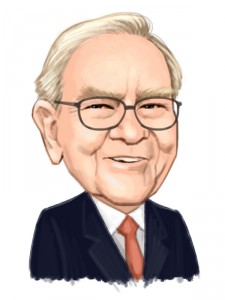 Free Report: Warren Buffett and 12 Billionaires Are Crazy About These 7 Stocks
Let Warren Buffett, David Einhorn, George Soros, and David Tepper WORK FOR YOU. If you want to beat the low cost index funds by an average of 6 percentage points per year look no further than Warren Buffett's stock picks. That's the margin Buffett's stock picks outperformed the market since 2008. In this free report, Insider Monkey's market beating research team identified 7 stocks Warren Buffett and 12 other billionaires are crazy about. CLICK HERE NOW for all the details.
Suggested Articles:
Most Expensive Clothing Brands