Amazon.com, Inc. (NASDAQ:AMZN) has invested a lot in developing original contents for its streaming business. They intent to step up in the competition with Netflix, Inc. (NASDAQ:NFLX) in the streaming business. Amazon has recently announced in its media room article that two new full series will be available in Prime Instant Video from 2015, following customer reviews of the pilot episodes.
Amazon.com, Inc. (NASDAQ:AMZN) announced earlier today that full season of two more original pilots 'Hand of God' and 'Red Oaks' will be made available for streaming. 'Hand of God' is a dramatic thriller and 'Red Oaks' is a comedy series. Few customers reviewed the contents and gave feedbacks to Amazon, which encouraged them to make the full seasons of both the pilots available for its customers.
"Brilliant pilot! It had me hooked from the first scene. I love the complexity of each of the main characters and the intensity of the storyline. Dana Delany and Ron Perlman both turn in wonderful performances. I hope we get to see more of this," Customer who reviewed 'Hand of God' was quoted as saying.

"Excellent. Can't wait to see more. This show is better than anything I am seeing coming from the networks," Customer who reviewed 'Red Oaks' was quoted as saying.
Amazon.com, Inc. (NASDAQ:AMZN) has recently turned to the customers to get opinion on the original pilots before making the full series. Any customer in US and UK will be able to watch the pilot series and register their feedback with Amazon. The feedbacks will be used to decide if the pilot would become Amazon's original series or not.
Amazon.com, Inc. (NASDAQ:AMZN) decided to make 6 original series so far, 'Transparent', 'Mozart in the Jungle', 'The After', 'Bosch', 'Gortimer Gibbon's life on Normal Street' and 'Wishenpoof'. Ten full episodes of 'Transparent' series is available for customers from September and other series will follow soon.
"We are excited to get working on full seasons of Hand of God and Red Oaks. […]These shows come from some of the most talented creators in the business. Customers loved the pilot episodes and we can't wait to hear what they think of the entire series," Roy Price, VP of Amazon studios was quoted as saying.
The two new series has well known cast and crew which includes award winning creators, Marc Forster, David Gordon Green, Steven Soderbergh, critically acclaimed cast like Ron Perlman, Dana Delany, Paul Reister, Jennifer Grey and Richard Kind.
 As of 30 June, 2014, Ken Fisher's Fisher Asset Management hold around 2.5 million Amazon.com, Inc. (NASDAQ:AMZN) shares.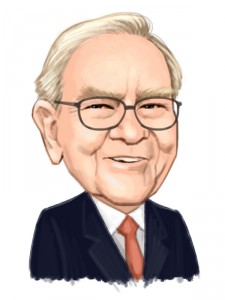 Free Report: Warren Buffett and 12 Billionaires Are Crazy About These 7 Stocks
Let Warren Buffett, David Einhorn, George Soros, and David Tepper WORK FOR YOU. If you want to beat the low cost index funds by an average of 6 percentage points per year look no further than Warren Buffett's stock picks. That's the margin Buffett's stock picks outperformed the market since 2008. In this free report, Insider Monkey's market beating research team identified 7 stocks Warren Buffett and 12 other billionaires are crazy about. CLICK HERE NOW for all the details.
Suggested Articles: