Amazon.com, Inc. (NASDAQ:AMZN)'s new tablets and electronic readers are about the company's ecosystem and not just about the hardware of its devices, Jon Fortt said in a report on CNBC about the recently launched products of the electronic retail giant.
The products launched by Amazon.com, Inc. (NASDAQ:AMZN) are the new Fire HDX, Fire HD 6, Fire HD 7 and Kindle Voyager. There is also a new Amazon Fire HD Kids Edition launched by the company at its event in New York.
"They are going strong into this and it just sort of shows that right now, we are beyond the hardware phase of this into the ecosystem phase. This is about streaming. This is somewhat about audio. It's certainly gaming and driving this digital ecosystem more than it is just about pure hardware," Fortt said in his report.
Furthermore, saying that he got his hands on the new lineup of devices from Amazon.com, Inc. (NASDAQ:AMZN) during the company's event, Fortt said that the company is still committed to selling the hardware without profit and treating them as a channel to drive sales for its services.
Amazon.com, Inc. (NASDAQ:AMZN)'s Fire HDX starts at $379, Fortt said. For the money, users will get the best graphics and audio specs of all the Amazon.com, Inc. devices. The Kindle Voyager which features an improved electronic ink display which has 300 pixels-per-inch resolution starts at $199, the CNBC host added. The Fire HD 6 and 7 start at $99 and $119 respectively, he said, with the Kids Edition with added software and a sturdy but colorful case for rugged handling starting at $149.
Amazon.com, Inc. (NASDAQ:AMZN) shareholders includes Ken Fisher's Fisher Asset Management. The hedge fund reported about 2.47 million shares in Amazon.com, Inc. by the end of June this year.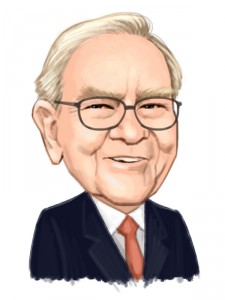 Free Report: Warren Buffett and 12 Billionaires Are Crazy About These 7 Stocks
Let Warren Buffett, David Einhorn, George Soros, and David Tepper WORK FOR YOU. If you want to beat the low cost index funds by an average of 6 percentage points per year, look no further than Warren Buffett's stock picks. That's the margin Buffett's stock picks outperformed the market since 2008. In this free report, Insider Monkey's market beating research team identified 7 stocks Warren Buffett and 12 other billionaires are crazy about. CLICK HERE NOW for all the details.
Suggested Articles: