Apple Inc. (NASDAQ:AAPL)'s stock is still trading  above the $100 level, but will it continue to do so if customers start losing their confidence in the brand? While everyone is discussing Apple Inc. (NASDAQ:AAPL)'s Bendgate, not many people are aware of another crisis the company is facing, 'Shellshock'. It is a vulnerability that affects Apple Inc. (NASDAQ:AAPL)'s Macintosh and Linux computers that has existed since the last 22 years.  Hans Nichols recently reported on these two issues Apple Inc. (NASDAQ:AAPL) is facing and how the company is dealing with them on Bloomberg.
"Well this is what company came out with late last night on the West Coast and said most and the key is on most osX users are not at risk. Only if you have downloaded something special and you have altered the security sort of configurations on your machine. For the most part, this does not affect mobile technology. This is about the internet of things, this is about computers talking to computers, this is about back-door infrastructure and it really is about the fundamental architecture that underlies UNIX. UNIX of course is the base operating system that allows […]," Nichols said.
According to Nichols, this problem would be quite worrisome for customers and the IT engineers employed by organizations would go through tough time this weekend as they will be downloading patches to resolve this problem. He mentioned that that the National Accountability for Standards has marked this vulnerability at 10 in a scale of 1 to 10, in terms of impact and exploitability and that there is a fix available, but users need to download it. He also compared Shellshock with Heartbleed, which was a virus that tricked users into revealing their passwords and remained undetected by Apple Inc. (NASDAQ:AAPL) for two years, whereas Shellshock is a virus that ends up controlling the computer and has remained undetected by Apple Inc. (NASDAQ:AAPL) for the last 22 years.
As of June 30, 2014, Carl Icahn's Icahn Capital LP owns over 52 million shares in Apple Inc. (NASDAQ:AAPL).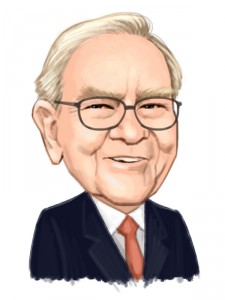 Free Report: Warren Buffett and 12 Billionaires Are Crazy About These 7 Stocks
Let Warren Buffett, David Einhorn, George Soros, and David Tepper WORK FOR YOU. If you want to beat the low cost index funds by an average of 6 percentage points per year look no further than Warren Buffett's stock picks. That's the margin Buffett's stock picks outperformed the market since 2008. In this free report, Insider Monkey's market beating research team identified 7 stocks Warren Buffett and 12 other billionaires are crazy about. CLICK HERE NOW for all the details.
Suggested Articles:
Most Profitable Small Businesses