Apple Inc. (NASDAQ:AAPL) has finally answered the call of its fans and launched big sized iPhones this month. Most of Apple Inc. (NASDAQ:AAPL)'s competitors were already making big phone but it's the first time for Apple Inc. (NASDAQ:AAPL) to make a dive in the phablet industry. The inexperience was quickly exposed recently as many users of iPhone 6 Plus experienced bending of the phone in their pocket. In an article on Business Week, Joshua Brustein mentioned a research survey done by researchers at IHS Inc. and said that iPhone 6 Plus production cost is considerably higher that iPhone 6 and iPhone 5S. A single unit of iPhone 6 Plus costs around $15.50 more in production as compared to iPhone 6. But shockingly, the price difference between iPhone 6 Plus and iPhone 6 is around $100. This depicts the margin of profits Apple Inc. (NASDAQ:AAPL)  is getting just by rolling out a bigger screen phone.
The article also showed a comparison chart of production costs of iPhone 5S, iPhone 6 and iPhone 6 Plus. Overall results show that production cost of iPhone 6 is much larger than other two phones. To incorporate the bigger size, Apple Inc. (NASDAQ:AAPL) had to spend more money on some key areas like battery, screen, mechanical, electromechanical attributes of the hardware and camera. Other features took almost equal cost.
The article also quoted Andrew Rassweiler, who is an expert at IHS. Rassweiler thinks that Apple gets larger margins by selling its expensive products based on some key features that are hot in the market. Bigger size of screen is the key feature of iPhone 6 Plus which is expected to bring a great revenue for Apple Inc. (NASDAQ:AAPL)  in the future.
Carl Icahn's Icahn Capital LP is one of the shareholders of Apple Inc. (NASDAQ:AAPL), having approximately 52 million shares of the company.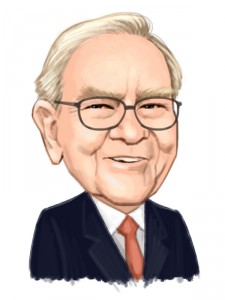 Free Report: Warren Buffett and 12 Billionaires Are Crazy About These 7 Stocks
Let Warren Buffett, David Einhorn, George Soros, and David Tepper WORK FOR YOU. If you want to beat the low cost index funds by an average of 6 percentage points per year look no further than Warren Buffett's stock picks. That's the margin Buffett's stock picks outperformed the market since 2008. In this free report, Insider Monkey's market beating research team identified 7 stocks Warren Buffett and 12 other billionaires are crazy about. CLICK HERE NOW for all the details.
Suggested Articles:
Easiest Second Language To Learn