Apple Inc. (NASDAQ:AAPL) is likely to face some troubles in Ireland amid the notice taken by European Union regarding Apple Inc. (NASDAQ:AAPL)'s tax payments in Ireland, Bloomberg reported. Apple Inc. (NASDAQ:AAPL) is allegedly involved in taking tax illegal aid from the Irish government. An EU commission will publish the details of the matter soon. Irish government has a tax rate of 12.5%, but investigations have found that Apple Inc. (NASDAQ:AAPL) paid a considerably low tax in the country. In an article, Guardian claimed that Apple paid low tax after an understanding with the Irish authorities. The article quoted a 2013 investigation by the US Senate, which found the Irish government guilty of letting Apple Inc. (NASDAQ:AAPL) pay low taxes.
Some sources are also claiming that Apple Inc. (NASDAQ:AAPL) saved itself from a hefty tax prices after declaring itself as a company based in Irish city of Cork, a city where companies and individuals enjoy a massive tax waiver. European Commission and the European Union's competition authorities are looking into this matter and likely to announce the details of the issue very soon.
Bloomberg's Betty Liu said that if Apple Inc. (NASDAQ:AAPL) is found guilty in tax irregularities, it could be forced to pay millions, which can be a big blow for the company's Irish operations.
The Irish government is also likely to face legal problems if an understanding of it with Apple Inc. (NASDAQ:AAPL) in terms of low tax payment is proved. The government issued a statement recently and denied any involvement in low tax deals with Apple Inc. (NASDAQ:AAPL).
Carl Icahn's Icahn Capital LP is one of the shareholders of Apple Inc. (NASDAQ:AAPL), having approximately 52 million shares of the company.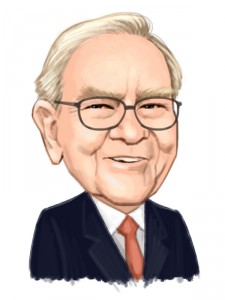 Free Report: Warren Buffett and 12 Billionaires Are Crazy About These 7 Stocks
Let Warren Buffett, David Einhorn, George Soros, and David Tepper WORK FOR YOU. If you want to beat the low cost index funds by an average of 6 percentage points per year look no further than Warren Buffett's stock picks. That's the margin Buffett's stock picks outperformed the market since 2008. In this free report, Insider Monkey's market beating research team identified 7 stocks Warren Buffett and 12 other billionaires are crazy about. CLICK HERE NOW for all the details.
Suggested Articles:
Countries With Lowest Tax Rates