'The Law of Large Numbers' is an often spoken about phrase on Wall Street, but it seems Apple Inc. (NASDAQ:AAPL) is breaking the myth that large companies can't go on to perform even better . has set a new record by selling over 10 million units of its new iPhones in three days. The company revealed this information in a press release issued today.  The iPhone 6 and iPhone 6 Plus went on sale on Septmeber 19 and by the end of this weekend i.e. September 21  their sales had crossed the 10 million mark.
What makes this feat even more astonishing is that currently Apple Inc. (NASDAQ:AAPL) is selling the new iPhones only in US, Australia, Canada, France, Germany, Hong Kong, Japan, Puerto Rico, Singapore and the UK. Apple Inc. (NASDAQ:AAPL) has also announced that it will start selling the new iPhones in 20 more countries starting from September 26 and the phones would be available in 115 countries of the world by the end of this year.
"Sales for iPhone 6 and iPhone 6 Plus exceeded our expectations for the launch weekend, and we couldn't be happier," Tim Cook, Apple Inc. (NASDAQ:AAPL)'s CEO, said.
As of June 30, 2014, Carl Icahn's Icahn Capital LP owns over 52 million shares of Apple Inc. (NASDAQ:AAPL).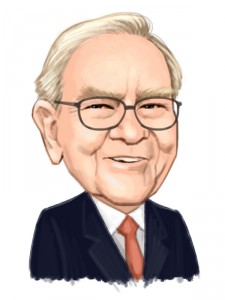 Free Report: Warren Buffett and 12 Billionaires Are Crazy About These 7 Stocks
Let Warren Buffett, David Einhorn, George Soros, and David Tepper WORK FOR YOU. If you want to beat the low cost index funds by an average of 6 percentage points per year look no further than Warren Buffett's stock picks. That's the margin Buffett's stock picks outperformed the market since 2008. In this free report, Insider Monkey's market beating research team identified 7 stocks Warren Buffett and 12 other billionaires are crazy about. CLICK HERE NOW for all the details.
Suggested Articles:
Most Secluded Homes In The World