Apple Inc. (NASDAQ:AAPL)'s Apple TV can do less than Sony Corp (ADR) (NYSE:SNE)'s PlayStation TV, the Japanese technology veteran quoted as saying in a report by Sonali Basak on Bloomberg West.
The comment about Apple Inc. (NASDAQ:AAPL) and Sony Corp (ADR) (NYSE:SNE) comes as the latter has revealed that its PlayStation TV will be sold in North America starting Oct. 14.
According to Basak, she asked Sony Corp (ADR) (NYSE:SNE) whether it is specifically targeting Apple Inc. (NASDAQ:AAPL) and other companies like Roku, Inc. which make set top boxes for televisions.
"They said yes, it can [compete with the Apple TV], but because it's [a]gamer-first [device], they think it can do more than what the Apple TV does. That's because they do offer […] 700 games. That is kind of the selling point here," the Bloomberg reporter said.
Basak added that the Sony Corp (ADR) (NYSE:SNE) set-top box works in conjunction with the PlayStation 4 which lets the device stream games played on the company's gaming console to other screens inside the home.
Aside from Apple Inc. (NASDAQ:AAPL), it was also suggested in the report that Sony Corp may end up competing with the likes of Netflix, Inc. (NASDAQ:NFLX) and offering more entertainment content through PlayStation TV. However, Basak noted that the gaming division of Sony Corp is trying to stay gamer focused despite the many possibilities this new device opens.
Speaking of opportunities, it was noted in the report that the Japanese company has had a rough time with its smartphones and television divisions. What the PlayStation TV offers is a way to connect those devices to content streaming.
It was hinted that Sony Corp may be looking at linking up the many screens they produce – from the smartphone, the tablet to the television – in order to give users a more cohesive experience. Basak said that Sony Corp is not ready to give up on its smartphone and television divisions yet.
By June 30, David Einhorn's Greenlight reported owning about 9.45 million Apple Inc. (NASDAQ:AAPL) shares.
Sony Corp (ADR) (NYSE:SNE) investors includes Mario Gabelli's Gamco Investors which reported about 3.04 million shares in the company by the end of the first half of the year.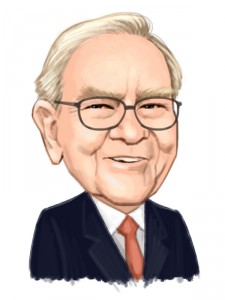 Free Report: Warren Buffett and 12 Billionaires Are Crazy About These 7 Stocks Let Warren Buffett, David Einhorn, George Soros, and David Tepper WORK FOR YOU. If you want to beat the low cost index funds by an average of 6 percentage points per year, look no further than Warren Buffett's stock picks. That's the margin Buffett's stock picks outperformed the market since 2008. In this free report, Insider Monkey's market beating research team identified 7 stocks Warren Buffett and 12 other billionaires are crazy about. CLICK HERE NOW for all the details.
Suggested Articles:
Most Expensive Specialty Crops
Countries With Lowest Tax Rates