Apple Inc. (NASDAQ:AAPL) is promising a patch to be released soon for the errors caused by the iOS 8.0.1 update, Kayla Tausche said in a report on CNBC.
According to the CNBC host, Apple Inc. (NASDAQ:AAPL) is also pulling the iOS 8.0.1 update as more and more users have started complaining about the issues brought about by the new software for the company's mobile devices.
"We apologize for the great inconvenience experienced by users, and we are working around the clock to prepare iOS 8.0.2 with a fix for the issue, and will release it as soon as it is ready in the next few days," Tausche quotes the company as saying in a statement to CNBC.
Apple Inc. (NASDAQ:AAPL) earned the ire of many users recently after the updated software which was supposed to make iPhones and iPads better started causing problems for the devices instead. Tausche said that users are complaining about calls being dropped and the fingerprint scanner losing its function after the update was installed on their devices.
Other problems identified recently in a Bloomberg report includes forced closing of apps. In the report, Bloomberg's Cory Johnson likened the update blunder to a Microsoft Corporation (NASDAQ:MSFT) event where people do not want to get the new version of a software because of problems caused by the update.
Meanwhile, Tausche said that Apple Inc. (NASDAQ:AAPL)'s latest gaffe is now being compared to the controversy that was the Apple Maps launch a few years back. Carl Quintanilla added that the company has not yet released figures for how many already downloaded the failed update but said that only the "absolute obsessed" would have downloaded the update as soon as it was available.
Apple Inc. (NASDAQ:AAPL) shareholders includes Carl Icahn's Icahn Capital Lp which reported 52.76 million shares in the iPhone maker by the end of the second quarter of the year.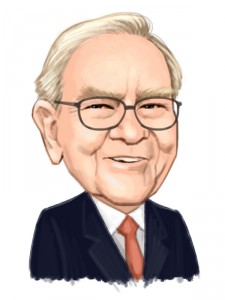 Free Report: Warren Buffett and 12 Billionaires Are Crazy About These 7 Stocks Let Warren Buffett, David Einhorn, George Soros, and David Tepper WORK FOR YOU. If you want to beat the low cost index funds by an average of 6 percentage points per year, look no further than Warren Buffett's stock picks. That's the margin Buffett's stock picks outperformed the market since 2008. In this free report, Insider Monkey's market beating research team identified 7 stocks Warren Buffett and 12 other billionaires are crazy about. CLICK HERE NOW for all the details.
Suggested Articles:
How To Be A Hedge Fund Manager