Apple Inc. (NASDAQ:AAPL) has just released iOS 8, its newest version of its mobile operating system, shortly after debuting the iPhone 6 and iPhone 6 Plus. Dominic Chu and Jennifer Jolly discuss the top apps for this new operating system and new iPhones in a discussion on CNBC.
According to Jolly who is a technology columnist for USA Today, one of the best newly updated applications for the new Apple Inc. (NASDAQ:AAPL) operating system and phones is the VSCO Cam photography application.
She tells Chu that even though Apple Inc. updated the cameras of the iPhone 6 and iPhone 6 Plus, this application gives these cameras better features such as manual focus, shutter and exposure settings as well as photo editing capabilities. She added that with the app, people can automatically upload their photos to the "VSCO Grid" and do things that only professional photographers with expensive equipment were able to do in the past.
Chu noted that Jolly also recommends the Hipmunk app available for iOS and Android. The USA Today columnist said that Hipmunk is "seriously the best way to really plan and book your travel." She added that what makes it so special is it already has "hand off," which means that a user's activity on their smart device can be seamlessly taken to the desktop or laptop when the user switches devices. She also said that the application has a great intuitive layout that takes advantage of an "agony filter".
According to Jolly, games she likes for the new Apple Inc. (NASDAQ:AAPL) iPhone 6 and iPhone 6 Plus are Beach Buggy and Touch Fish. She said that the developers of these games really took the time to understand the new Apple Inc. (NASDAQ:AAPL) A8 chip and make the power of this new processor work for them to deliver 3D graphics.
David E. Shaw's D.E. Shaw & Co., L.P. is a major Apple Inc. (NASDAQ:AAPL) investor after it reported about 11.89 million shares in the iPhone maker by the end of the second quarter of the year.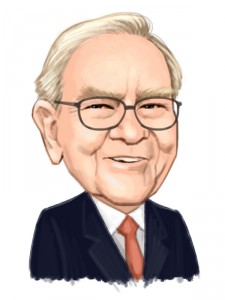 Free Report: Warren Buffett and 12 Billionaires Are Crazy About These 7 Stocks Let Warren Buffett, David Einhorn, George Soros, and David Tepper WORK FOR YOU. If you want to beat the low cost index funds by an average of 6 percentage points per year, look no further than Warren Buffett's stock picks. That's the margin Buffett's stock picks outperformed the market since 2008. In this free report, Insider Monkey's market beating research team identified 7 stocks Warren Buffett and 12 other billionaires are crazy about. CLICK HERE NOW for all the details.
Suggested Articles:
Most Expensive Cities To Rent In the World
Best Star Wars Video Games of All Time