Many experts raised their eyebrows when Apple Inc. (NASDAQ:AAPL)'s September 9 event had no mention of streaming music service Beats Music, which was acquired by the company in May. Apple's new iPhones also didn't come pre-loaded with Beats Music whereas Apple Inc. (NASDAQ:AAPL) has got a habit of rolling out new products with its services. To make things more clear, TechCrunch reported today that Apple has decided to shut down Beats Music service. The blog quoted no less than five insider sources from Apple. However, Apple Inc. (NASDAQ:AAPL)'s PR department was quick enough to contact the source about this post. Apple Inc. (NASDAQ:AAPL) said that this news about Beats Music service is not true. In an article on Re/Code, Peter Kafka mentioned this issue and said that there is a very scarce chance the Apple will abandon Beats Music service.
Kafka quoted source that is aware of Apple Inc. (NASDAQ:AAPL)'s inside matters and said that the company will not shutdown the music service, but there is a chance that it will make some major changes in it. Brand name change is one of the important changes that are likely to be made by Apple in its newly acquired service, according to Kafka. Kafka thinks that Apple Inc. (NASDAQ:AAPL) is pretty much fed up with Beats Music and changing the name of the brand might increase its popularity. Since May, Apple Inc. (NASDAQ:AAPL) has not seen any significant increase in Beats Music service subscribers, which were a few thousand when the company acquired it.
Kafka also commented about Beats headphone brand, which is doing pretty well since acquisition and has got a lot of popularity. Kafka thinks that Apple has no plans to shut or change Beats headphone brand. It would be very "bizarre" if Apple Inc. (NASDAQ:AAPL) dumps Beats headphone brand, thinks Kafka.
Carl Icahn's Icahn Capital LP is one of the shareholders of Apple Inc. (NASDAQ:AAPL), having approximately 52 million shares of the company.
<<<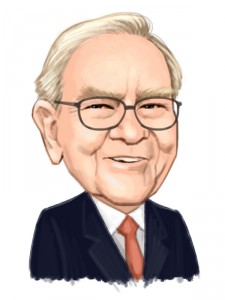 Free Report: Warren Buffett and 12 Billionaires Are Crazy About These 7 Stocks
Let Warren Buffett, David Einhorn, George Soros, and David Tepper WORK FOR YOU. If you want to beat the low cost index funds by an average of 6 percentage points per year look no further than Warren Buffett's stock picks. That's the margin Buffett's stock picks outperformed the market since 2008. In this free report, Insider Monkey's market beating research team identified 7 stocks Warren Buffett and 12 other billionaires are crazy about. CLICK HERE NOW for all the details.
Suggested Articles: