Apple Inc. (NASDAQ:AAPL)'s problem is now everybody's problem. Ever since the Bendgate controversy erupted, the world has got divided into two sets of people – one who believe that Apple Inc. (NASDAQ:AAPL)'s iPhone 6 can bend in normal conditions and others who don't. The debate got so heated up that the influential magazine Consumers Reports decided to actually conduct pressure tests on the devices. Glenn Derene of Consumer Reports was recently on CNBC to discuss about the tests and share the results.
"Well, we put them into what's called the compression testing machine. This is a big machine by a company name Instron. It's actually relatively standard within the industry and we essentially increased the force on the phones as we put them through what's called a 3 point flexural test, where you literally prop them up underneath with two points and you put a third point of pressure down at the top […]," Derene said.
Derene revealed that the iPhone 6 was able to take around 70 pound of pressure, which he mentioned was greater than the number that Apple Inc. (NASDAQ:AAPL) had released while it had conducted its own tests. He also revealed that the iPhone 6 Plus was able to take around 90 pounds of pressure, which he feels is greater than what most people will ever put their phones through if they handle them with due care. Derene clarified that although its possible for humans to put that kind of pressure on the phone, it is highly unlikely that someone will actually put their phones through so much pressure. Now that Consumer Reports has clarified that the iPhone 6 doesn't bend so easily, it remains to be seen whether Apple Inc. (NASDAQ:AAPL)'s shares will regain the strength they lost when the news regarding this issue broke out.
As of June 30, 2014, Carl Icahn's Icahn Capital owns over 52 million shares of Apple Inc. (NASDAQ:AAPL).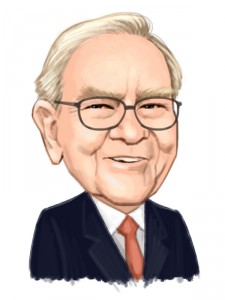 Free Report: Warren Buffett and 12 Billionaires Are Crazy About These 7 Stocks
Let Warren Buffett, David Einhorn, George Soros, and David Tepper WORK FOR YOU. If you want to beat the low cost index funds by an average of 6 percentage points per year look no further than Warren Buffett's stock picks. That's the margin Buffett's stock picks outperformed the market since 2008. In this free report, Insider Monkey's market beating research team identified 7 stocks Warren Buffett and 12 other billionaires are crazy about. CLICK HERE NOW for all the details.
Suggested Articles:
Most Dangerous States To Be A Cop
Most Expensive Items on Amazon