Alibaba Group Holding Ltd (NYSE:BABA)'s mobile payment platform, AliPay is currently the largest mobile payment platform in the world, which accounted for around 70% of the Chinese mobile payments in 2013. Apple Inc. (NASDAQ:AAPL)'s Apple Pay was one of the many reasons for a successful launch of iPhone 6 and 6 plus. Alibaba's IPO in US might mean that AliPay will be up and competing against the likes of Apple Pay, PayPal and other mobile payment platforms. Managing Director of Bain Capital Ventures, Matt Harris talked on Fox Business about the competition between AliPay and Apple Pay.
When Jack Ma was asked in an interview about the competition in mobile payment, he had a rather interesting answer to it.
"Why we should talk about competition for a while? […] In this world there are 7 billion people and only half a billion people are using online. Why you worry about the competition?" Jack Ma said about competition.
Harris thinks that there is no competition to Alibaba Group Holding Ltd (NYSE:BABA)'s AliPay in China as they have wrapped up 70% of the market there. He thinks that it is still a wide open market in US, with opportunity for all the payment platforms. There is a general opinion among people that one of the reasons for large demand of iPhone 6 and 6 plus is due to the Apple Pay.
"[…] the first thing we need to do is divide online payments from in-store payments. What's truly revolutionary about Apple Pay is they are going to do, for the first time revolutionize in-store payments, if it works. […] AliPay by contrast is more like the PayPal experience we have all come to understand, which is instead of entering a payment card details in a website, you enter in a PayPal account and in China that would be AliPay," Harris said.
Harris thinks that Apple Inc. (NASDAQ:AAPL)'s Apple Pay is an unique mode of payment platform, which differentiates itself from other platforms like AliPay and PayPal.
Harris said that AliPay might be more of a competition to PayPal rather than Apple Pay. He pointed out that PayPal's vision couple of years back was to revolutionize in-store payments, which was never materialized. But Apple Inc. (NASDAQ:AAPL) worked behind the scenes on the same vision and made it possible by striking the needed deals with Visa, Amex and Mastercard.
Google Inc (NASDAQ:GOOGL) also launched their mobile payment product, which turned out to be a flop in the market. Harris thinks that Google believes on getting products quickly to the market, test and learn. He added that Apple never believed in test and learn, but they emphasis more on execution without failure and Harris believes that Apple is a stranger to failures.
As the world moves towards online platforms for everything, there is a potential downside with hackers trying to break into the system and get complete control of what we possess. The Co-Founder of PayPal, Max Levchin also believes that the migration towards broadband centric world, increases vulnerability of system with more and more people trying to break into the system.
Harris thinks that all the recent incidents of breaches were mainly due to the improper storage of consumer card information by the retailers, rather than fault of the system itself. He was confident that the Apple's system is less vulnerable basically due to the system architecture.
Among the shareholders of Apple Inc. (NASDAQ:AAPL) is Icahn Capital Lp, led by Carl Icahn. As of 30 June, 2014, they hold around 52.8 million company shares.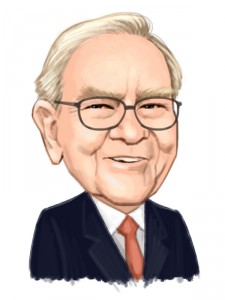 Free Report: Warren Buffett and 12 Billionaires Are Crazy About These 7 Stocks
Let Warren Buffett, David Einhorn, George Soros, and David Tepper WORK FOR YOU. If you want to beat the low cost index funds by an average of 6 percentage points per year look no further than Warren Buffett's stock picks. That's the margin Buffett's stock picks outperformed the market since 2008. In this free report, Insider Monkey's market beating research team identified 7 stocks Warren Buffett and 12 other billionaires are crazy about. CLICK HERE NOW for all the details.
Suggested Articles:
Best Engineering Colleges in America
Fastest Growing Economies in the World