Apple Inc. (NASDAQ:AAPL) recently suffered a lot of embarrassment after numerous nude photos of celebrities were leaked online. This incident caused a massive stir around the world about iCloud's security. Apple Inc. (NASDAQ:AAPL)'s CEO Tim Cook has been reiterating company's security policies since then. He appeared in a number of interviews to explain how Apple is the best in the providing security for its customers' data unlike Google Inc (NASDAQ:GOOGL)'s services and its mobile OS, Android, which has always been vulnerable to security attacks mainly because of its open source architecture. In a recent development, Tim Cook published an open letter on Apple Inc. (NASDAQ:AAPL)'s website and touted that users' data security is everything for Apple Inc. (NASDAQ:AAPL). Although not directly, Google Inc (NASDAQ:GOOGL) was subtly nudged by Cook in the open letter.
Cook emphasized that Apple Inc. (NASDAQ:AAPL) tells each and every thing to its customers about what actually happens to their data.  He said that Apple does not monetize on the information of users and the company never uses the personal information, browsing habits, website data and other important data attributes to sell them to advertisers. This points to Google Inc (NASDAQ:GOOGL), which has been criticized since long for scanning user data for targeting ads.
Unlike Google Inc (NASDAQ:GOOGL), Apple Inc. (NASDAQ:AAPL) has a very limited span of ads business. Writing about this, Cook said that Apple's ads infrastructure is under the label of iAd and it was built for supporting some app developers and iTunes Radio service. Tim Cook reiterated his stance on the rumors about Apple Inc. (NASDAQ:AAPL)'s information exchange program with secret government agencies. Cook said that Apple Inc. (NASDAQ:AAPL) never shares its users' information with any agency and neither will it do ever in the future.
Carl Icahn's Icahn Capital LP is one of the shareholders of Apple Inc. (NASDAQ:AAPL), having approximately 52 million shares in in the company.
<<<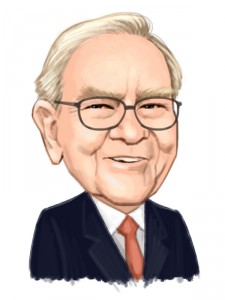 Free Report: Warren Buffett and 12 Billionaires Are Crazy About These 7 Stocks
Let Warren Buffett, David Einhorn, George Soros, and David Tepper WORK FOR YOU. If you want to beat the low cost index funds by an average of 6 percentage points per year look no further than Warren Buffett's stock picks. That's the margin Buffett's stock picks outperformed the market since 2008. In this free report, Insider Monkey's market beating research team identified 7 stocks Warren Buffett and 12 other billionaires are crazy about. CLICK HERE NOW for all the details.
Suggested Articles:
Most Sexually Active Countries