Apple Inc. (NASDAQ:AAPL)'s recent trouble with the launch of its iOS 8 update sounds like a problem which would normally be encountered by Microsoft Corporation (NASDAQ:MSFT), Cory Johnson said in a discussion with Adam Satariano, P.J. McNealy and Emily Chang on Bloomberg West.
The Bloomberg host made the comment about Apple Inc. (NASDAQ:AAPL) and Microsoft Corporation (NASDAQ:MSFT) as the iPhone maker is reportedly encountering difficulties with the launch of the latest version of its mobile operating system.
"It sounds like a Microsoft release where no one wants to get into the new [operating system]," Johnson said.
Satariano was explaining that the trouble with the Apple Inc. (NASDAQ:AAPL) update is not so much a problem with consumers as it is with customers from the enterprise segment. This is due to the fact that enterprise customers usually have a lot more users to maintain, he added.
According to Satariano, Apple Inc. (NASDAQ:AAPL) has seen an increase of 67% in the errors of the iOS 8 update compared to the errors they saw when they released a major update last year which prompted Johnson to make the comment about Microsoft Corporation (NASDAQ:MSFT). Satariano said at a later point of the interview that enterprise customers are waiting for the updates and patches Apple Inc. is expected to release weeks from the iOS 8 update.
Meanwhile, P.J. McNealy, CEO of Digital World Research, said in the report that Apple Inc. is poaching a lot of people from Samsung Electronics. He said that their research indicate that 27% of people using Samsung smartphones are going to make the jump to the iPhone 6 or iPhone 6 Plus. McNealy said that this points to the iPhone still having the "it" factor when it comes to phones.
The Digital World Research boss said that it is the coolness factor of the iPhone as well as the jump in screen size that is pushing people to defect from Samsung to Apple Inc.
By the end of the first half of the year, Carl Icahn's Icahn Capital Lp reported owning a massive stake in Apple Inc. (NASDAQ:AAPL). It reported about 52.76 million shares in the iPhone maker, a stake that was then valued at about $4.9 billion.
Microsoft Corporation (NASDAQ:MSFT) shareholders includes Jeffrey Ubben's ValueAct Capital. By June 30, the firm which has a representative on Microsoft Corporation (NASDAQ:MSFT)'s Board of Directors reported controlling a stake of about 74.24 million shares valued then at about $3.1 billion.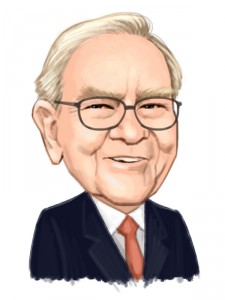 Free Report: Warren Buffett and 12 Billionaires Are Crazy About These 7 Stocks Let Warren Buffett, David Einhorn, George Soros, and David Tepper WORK FOR YOU. If you want to beat the low cost index funds by an average of 6 percentage points per year, look no further than Warren Buffett's stock picks. That's the margin Buffett's stock picks outperformed the market since 2008. In this free report, Insider Monkey's market beating research team identified 7 stocks Warren Buffett and 12 other billionaires are crazy about. CLICK HERE NOW for all the details.
Suggested Articles: