Apple Inc. (NASDAQ:AAPL) reported a record breaking iPhone 6 and 6 Plus sales in the first 3 days. They keep beating their own records with every iPhone launch. Apple reported on Monday, that the company sold more than 10 million units of iPhone 6 and 6 Plus combined. A Bloomberg article compared the large screen iPhone sales against the older models. The article also reported the tested robustness of iPhones against the Samsung phones.
Apple Inc. (NASDAQ:AAPL) outperformed its previous iPhone model sales with every new launch, right from its iPhone 3GS launch. In the first three days, Apple sold around 1 million 3G and 3GS models, 1.8 million iPhone 4, 4 million 4S model and 5 million iPhone 5. In 2013, they reported sales of 9 million iPhone 5S and 5C units, which was a new record then. With iPhone 6 and 6 Plus, Apple has reached new heights with 10 million units sold in the first three days.
Apple Inc. (NASDAQ:AAPL)'s iPhone 5S and 5C reported sales of 4 million units more than its predecessor iPhone 5, which was mainly due to the inclusion of China for the launch. But iPhone 6, surpassed the 10 million barrier, without the inclusion of China. Considering the Sales in China, they could have easily sold 15 million units, which was the prediction by an analyst prior to the launch of large screen iPhone.
To test the robustness of Apple Inc. (NASDAQ:AAPL)'s new iPhone, insurance company SquareTrade conducted a Breakability test. This test submerges the phone under water and also subjects it to repetitive drops from a 4ft height. They have also conducted this test on other phones like iPhone 5s, Samsung Galaxy S4 and S5. They rated the phones on a scale of 1-10, with higher number pointing to a higher risk.
Apple Inc. (NASDAQ:AAPL)'s iPhone 6 and 6 Plus had a score of 4 and 5 respectively from the breakability tests. Other phones like iPhone 5s scored 6, Samsung Galaxy S4 and S5 scored 6.5 and 7.5 respectively, which is a clear indication that the latest iPhones from Apple are more robust compared to the older versions and also the competitors products in the high-end segment.
Apple Inc. (NASDAQ:AAPL)'s CEO, Tim Cook was under tremendous pressure to deliver and he did deliver big with the iPhone launch. But this does increase the pressure on him to deliver for the years to come.
Among the shareholders of Apple Inc. (NASDAQ:AAPL) is Icahn Capital Lp, led by Carl Icahn. As of 30 June, 2014, they hold around 52.8 million company shares.
Samsung Electronics Co Ltd (KRX:005930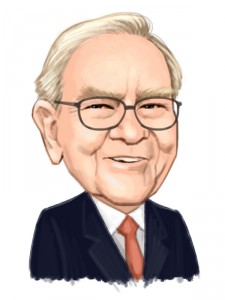 Free Report: Warren Buffett and 12 Billionaires Are Crazy About These 7 Stocks
Let Warren Buffett, David Einhorn, George Soros, and David Tepper WORK FOR YOU. If you want to beat the low cost index funds by an average of 6 percentage points per year look no further than Warren Buffett's stock picks. That's the margin Buffett's stock picks outperformed the market since 2008. In this free report, Insider Monkey's market beating research team identified 7 stocks Warren Buffett and 12 other billionaires are crazy about. CLICK HERE NOW for all the details.
Suggested Articles: