Apple Inc. (NASDAQ:AAPL)'s newest i-devices, the iPhone 6 and iPhone 6 Plus, have smashed sales records for the company, Andrew Ross Sorkin said in a report on CNBC.
The tidbit was shared by the CNBC host as Apple Inc. (NASDAQ:AAPL) marks two weeks after it debuted the two new iPhones as well as Apple Pay and Apple Watch.
"[The good news today], Apple [with its]iPhone 6 and iPhone 6 Plus [has]sold 10 million [units]. That's up from last year when they had only about 9 million or 8 million plus [at this same point]," Sorkin said.
He noted though that even with the increased sales after two weeks of being launched and during the first weekend of its release, the 10 million figure being reported by outlets such as The New York Times does not include sales in China.
Apple Inc. (NASDAQ:AAPL) has not released the new iPhone 6 and iPhone 6 Plus yet in China. According to The Washington Post, this has led to the black market seizing the opportunity and hawking the new iPhones in the country for ridiculously high prices as high as $3,200. However, the iPhone 6 and iPhone 6 Plus are available in Hong Kong which has a more relaxed law governing the sales of products and is where smugglers in mainland China got most of their iPhones.
Meanwhile, Sorkin's report also contained remarks from Gene Munster, analyst at Piper Jaffray, who said that sales of the Apple Inc. (NASDAQ:AAPL) iPhone over its first weekend being available was up 11%. Factoring in China sales, however, he said that the reality is that it's about 50% up compared to the release of the new iPhones last year.
"Sales for iPhone 6 and iPhone 6 Plus exceeded our expectations for the launch weekend, and we couldn't be happier," Apple Inc. CEO Tim Cook said in a statement about the new sales record.
Apple Inc. (NASDAQ:AAPL) shareholders includes David E. Shaw's D.E. Shaw & Co., L.P. which held about 11.89 million shares in the iPhone-maker by the end of the second quarter of the year.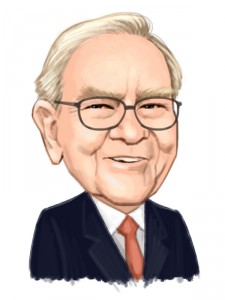 Free Report: Warren Buffett and 12 Billionaires Are Crazy About These 7 Stocks Let Warren Buffett, David Einhorn, George Soros, and David Tepper WORK FOR YOU. If you want to beat the low cost index funds by an average of 6 percentage points per year, look no further than Warren Buffett's stock picks. That's the margin Buffett's stock picks outperformed the market since 2008. In this free report, Insider Monkey's market beating research team identified 7 stocks Warren Buffett and 12 other billionaires are crazy about. CLICK HERE NOW for all the details.
Suggested Articles: