Apple Inc. (NASDAQ:AAPL) started selling their much awaited iPhone 6 and 6 plus on September 19. Hundreds of people waited for hours outside the Apple Stores to get their hands on one of these amazing products. Piper Jaffray Senior Research Analyst, Gene Munster, JMP Securities Analyst, Alex Guana talked to Bloomberg's Cory Johnson and Emily Chang on Bloomberg about the first day sales of iPhone 6/6 plus and the supply vs. demand for these devices.
Johnson mentioned that the new large screen iPhone 6 and 6 plus looks very sleek and compact. He thinks that the offering of 6 Plus with larger memory (64GB and 128 GB), helps Apple Inc. (NASDAQ:AAPL) in increasing their Average Selling Price (ASP)'s of their devices. Guana mentioned that people are gravitated towards bigger iPhone with larger memory, in spite of the hefty price tag on them. Guana thinks that the iPhone 6 and 6 plus are driving the business for Apple at the moment.
"[…] Larger phones have extended lead times out into October. The fact that so many of them are selling out bodes well for people to gravitate up in memory density, if they can't get the more affordable phone, why not get the more loaded phone and we know that Apple makes some pretty attractive margins on its components, particularly the NAND Flash. So all of this is very good news for Apple," Guana said.
Munster mentioned that based on the survey conducted by Piper Jaffray at 6 Apple Stores across the country, iPhone 6 plus looks to be more popular among the consumers. He said that Apple Inc. (NASDAQ:AAPL)'s ability to meet the demand is still unknown. He added that more clarity on supply capability of these devices might be available once the weekend sales are done.
Guana said that they are expecting a lot of upside for the component manufactures for these iPhones, which includes Qualcomm, Inc. (NASDAQ:QCOM) as well. He mentioned that since iPhone 6 production started a bit late, it is difficult to estimate the supply vs. demand for these devices. He added that both the phones are doing very well from the component perspective.
"We have looked at the US, in Verizon and AT&T, so kind of figured out that's 75% of the US. The bottom line is that pool upgrade eligibility is about 20% bigger this year vs. last year. […] that's a nice tailwind," Munster said.
He added that the iPhone sales were flat last year and the tailwind might give the upside to that trend this year. Apple Inc. (NASDAQ:AAPL) are planning to launch their new iPad mini in mid-October. Munster feels the iPhone 6 plus might cannibalize the iPad mini sales. He added that there is no real reason for Apple to get the iPad mini, following the success of iPhone 6 plus. Munster feels that cannibalization of iPad mini is good for Apple, because of higher ASP's and gross margins of iPhone 6 plus compared to iPad mini.
Guana said that iPhone 6 and 6 plus has good prospects in North America, but he thinks that the response to these devices in China might be very critical for Apple Inc. (NASDAQ:AAPL). He feels that the iPhone 6 and 6 plus might be a huge hit in China as well.
Among the shareholders of Apple Inc. (NASDAQ:AAPL) is Icahn Capital Lp, led by Carl Icahn. As of 30 June, 2014, they hold around 52.8 million company shares.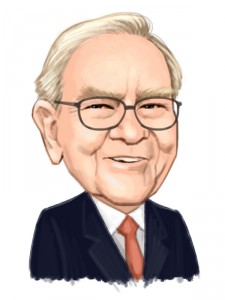 Free Report: Warren Buffett and 12 Billionaires Are Crazy About These 7 Stocks
Let Warren Buffett, David Einhorn, George Soros, and David Tepper WORK FOR YOU. If you want to beat the low cost index funds by an average of 6 percentage points per year look no further than Warren Buffett's stock picks. That's the margin Buffett's stock picks outperformed the market since 2008. In this free report, Insider Monkey's market beating research team identified 7 stocks Warren Buffett and 12 other billionaires are crazy about. CLICK HERE NOW for all the details.
Suggested Articles:
Most Popular Conspiracy Theories