In a program on CNBC, Jon Fortt discussed Apple Inc. (NASDAQ:AAPL)'s new iPhones and their sales. Fortt thinks that iPhone 6 and iPhone 6 Plus are going to break all the records for the weekend sales of iPhones.
"[…] 10 million, I think is the unit number to watch we expect, normally, 8:30 eastern, after an iPhone launch, we get, Apple puts out a press release, saying how the iPhone did over the weekend […]," said Fortt.
According to Fortt, last year, Apple Inc. (NASDAQ:AAPL) reached 9 million units sales figure on the first weekend. The lines were around 1500 deep last year, whereas they are 1900 deep this year. Lines kept getting flooded with Apple Inc. (NASDAQ:AAPL) fans over the weekend and there were a lot of scalpers in these lines too. Many of them are from China according to Fortt. He thinks that a lot of people are buying new iPhones for friends, families and acquaintances. Many people said on TV that they are waiting to buy new iPhones to send then abroad for their friends and families.
Fortt said that Apple Inc. (NASDAQ:AAPL)'s new iPhones can cross 12 million unit figure very soon because there is no end to the lines outside Apple Inc. (NASDAQ:AAPL) stores in the US. Mainstream phone carriers are rolling out new, useful and special plans for iPhone 6 users and this is yet another factor of baffling iPhone 6 sales. Fortt said that big size of iPhone 6 is one of the most pronounced factors of why people are eager to buy this phone. Many Apple Inc. (NASDAQ:AAPL) fans switched to other brands, like Samsung to get their hands on big sized phoned but now, when iPhone 6 is out, they are getting back to their favorite brand.
Carl Icahn's Icahn Capital LP is one of the shareholders of Apple Inc. (NASDAQ:AAPL), having approximately 52 million shares of the company.
<<<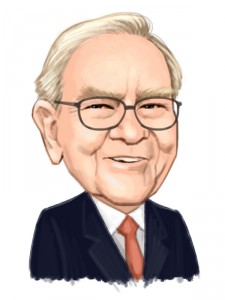 Free Report: Warren Buffett and 12 Billionaires Are Crazy About These 7 Stocks
Let Warren Buffett, David Einhorn, George Soros, and David Tepper WORK FOR YOU. If you want to beat the low cost index funds by an average of 6 percentage points per year look no further than Warren Buffett's stock picks. That's the margin Buffett's stock picks outperformed the market since 2008. In this free report, Insider Monkey's market beating research team identified 7 stocks Warren Buffett and 12 other billionaires are crazy about. CLICK HERE NOW for all the details.
Suggested Articles: