After 13 years, Garth Brooks has decided to make a comeback in the music industry. He has announced the launch of its new album,but above all, Brooks is coming with a brand new digital music service to tackle famous music services like Apple Inc. (NASDAQ:AAPL)'s iTunes. Brooks service is named as GhostTunes. Discussing this new service in a program on Fox Business, GhostTunes CEO Randy Bernard said that GhostTunes will make a difference in the market and it is already getting a lot of fame in the fan base. He said that Brooks does not hate other famous services, but he wants to launch his albums in the form of an ecosystem that can facilitate the music fans to enjoy the songs in a way they like. He said that GhostTunes will roll out albums in the form of a package, just for $29.99 and no other website or service is doing this.
"He doesn't dislike any type of other e-commerce site out there, it is more about filling a void," said Bernard.
Apple Inc. (NASDAQ:AAPL)'s iTunes only offers limited songs and selected options to its users whereas many users want to enjoy complete albums and every song. Commenting on this, Bernard said that one cannot force other websites and brands to roll out services in a specific way, therefore, Brooks has decided to launch a dedicated service to fill the shortcomings of the existing music services.
Bernard claimed that GhostTunes has already thousands of artists signed up and the service has around nine million content pieces for its users. He said that users will be able to buy a song on GhostTunes for $0.99 to $1.29. The service is set to launch in November this year. If GhostTunes gets massive market penetration in its early days, Apple Inc. (NASDAQ:AAPL)'s iTunes may face a depletion in its users.
Carl Icahn's Icahn Capital LP is one of the shareholders of Apple Inc. (NASDAQ:AAPL), having approximately 52 million shares of the company.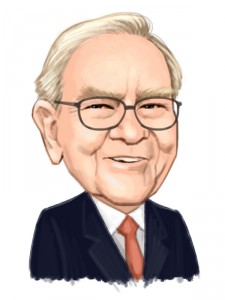 Free Report: Warren Buffett and 12 Billionaires Are Crazy About These 7 Stocks
Let Warren Buffett, David Einhorn, George Soros, and David Tepper WORK FOR YOU. If you want to beat the low cost index funds by an average of 6 percentage points per year look no further than Warren Buffett's stock picks. That's the margin Buffett's stock picks outperformed the market since 2008. In this free report, Insider Monkey's market beating research team identified 7 stocks Warren Buffett and 12 other billionaires are crazy about. CLICK HERE NOW for all the details.
Suggested Articles:
Most Racist Countriest In the World