In a video, CNBC's Jon Fortt unboxed Apple Inc. (NASDAQ:AAPL)'s new iPhone 6 and iPhone 6 Plus and placed the phones besides iPhone 5s to show a clear comparison of size. Fortt also showed the accessories from new iPhone boxes which include ear pods, power adapter and lightining to usb cable. These accessories are same for both versions of Apple Inc. (NASDAQ:AAPL)'s new release. Fortt then put the new iPhones in colorful cases and placed them by the order of their size with iPhone 5s. Video first shows the iPhone 6 in a close up mode when Fortt opens the phone, turns it on and swipes the lock screen. iPhone 6 has an impressive HD retina display with 1334*750 pixels resolution.
Apple Inc. (NASDAQ:AAPL) rolled out new iPhones for sale on September 12. Apple claimed that new iPhones broke all the records and the company sold four million units in just 24 hours. Today, Apple Inc. (NASDAQ:AAPL) launched iPhone 6 in Australia where a large number of people were gathered outside Apple stores, waiting to get their hands on the new release.
Larger displays, improved LTE and Wi-Fi speeds, better camera and hardware are some of the pronounced features of Apple Inc. (NASDAQ:AAPL)'s new iPhones. Battery still remains an important issue to be resolved by Apple Inc. (NASDAQ:AAPL) because iPhone 6 didn't depict an improvement in battery as compared to the iPhone 5s.
Carl Icahn's Icahn Capital LP is one of the shareholders of Apple Inc. (NASDAQ:AAPL), having approximately 52 million shares in in the company.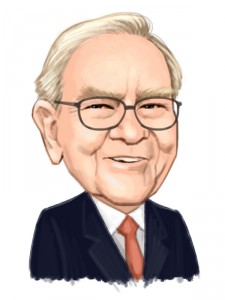 Free Report: Warren Buffett and 12 Billionaires Are Crazy About These 7 Stocks
Let Warren Buffett, David Einhorn, George Soros, and David Tepper WORK FOR YOU. If you want to beat the low cost index funds by an average of 6 percentage points per year look no further than Warren Buffett's stock picks. That's the margin Buffett's stock picks outperformed the market since 2008. In this free report, Insider Monkey's market beating research team identified 7 stocks Warren Buffett and 12 other billionaires are crazy about. CLICK HERE NOW for all the details.
Suggested Articles:
Most Expensive Cities In the World