The Chinese government has not allowed the retailers to sell the new iPhones yet but the Apple Inc. (NASDAQ:AAPL) fans have their ways to get their hands on their beloved iPhone 6. CNBC's Eunice Yoon reported about how iPhone 6 and iPhone 6 Plus are being sold out in the Chinese black markets. Yoon said that people in China cannot buy the new iPhones from famous telecom companies like China mobile and China telecom because of the governmental restrictions. Consequently, they are going in the black markets to buy the new iPhones.
"[..] China has not approved a license for the sale of iPhone 6 here but that definitely has not dampened demand […]," said Yoon.
Yoon claimed that she was able to penetrate some secret outlets of the black market in China where Apple Inc. (NASDAQ:AAPL)'s iPhone 6 and iPhone 6 Plus are being sold. The prices are significantly large in black markets as compared to the official price tags. iPhone 6 has a hefty price tag of around $1900, whereas iPhone 6 Plus asks for a lax of around $3250. This shows that how much enthusiastic Chinese people are about the new iPhones. Yoon said that Gold and Gray colored iPhones are most favorite in China. People are paying an extra $500 for their favorite color.
According to Yoon, Apple Inc. (NASDAQ:AAPL)'s new iPhones have now appeared on Alibaba Group Holding Ltd (NYSE:BABA)'s site for sale, which has elevated the competition and as a result, the prices of new iPhones in the black market have started to come down. Chinese regulatory authorities have said that the official license for the sales of iPhone 6 are under review and it will be approved very soon. Yoon said that black market dealers are using toothpaste boxes, coffee tins and other items to smuggle Apple Inc. (NASDAQ:AAPL)'s new iPhones in China.
Carl Icahn's Icahn Capital LP is one of the shareholders of Apple Inc. (NASDAQ:AAPL), having approximately 52 million shares of the company.
<<<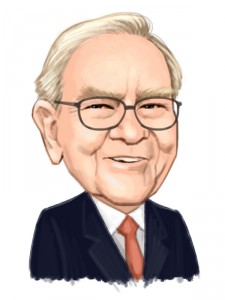 Free Report: Warren Buffett and 12 Billionaires Are Crazy About These 7 Stocks
Let Warren Buffett, David Einhorn, George Soros, and David Tepper WORK FOR YOU. If you want to beat the low cost index funds by an average of 6 percentage points per year look no further than Warren Buffett's stock picks. That's the margin Buffett's stock picks outperformed the market since 2008. In this free report, Insider Monkey's market beating research team identified 7 stocks Warren Buffett and 12 other billionaires are crazy about. CLICK HERE NOW for all the details.
Suggested Articles:
Most Popular Fast Food Chains In America
Cheapest Cities To Live In The World