Apple Inc. (NASDAQ:AAPL) is putting in all its resources to ensures that the negative publicity it has been getting due to bending issues of its iPhone 6, dies down soon. The company recently allowed a few journalists to visit its testing facilities, where they could see the tests that an iPhone 6 goes through. One of the journalists who visited Apple Inc. (NASDAQ:AAPL)'s was Re/code's senior reviewer, Lauren Goode. She was recently on CNBC to discuss about what she saw at Apple Inc. (NASDAQ:AAPL)'s testing facility and how the company is dealing with this crisis.
"At lab testing facility, where basically four tests that the company puts its products through and the company of course said that it goes through many more tests beyond this. We didn't see things like the drop test or display test or water resistant test and that sort of thing, we saw tests that were specific to this bending issue that some users are reporting. Now the company wouldn't say whether the phones that bend are necessarily defective, but what we did see through our tour in the lab is that the phones do bend, it's just whether or not an unusual amount of weight or force is applied to them […]," Goode said.
Goode revealed that Apple Inc. (NASDAQ:AAPL) is going to take consumer complaints regarding bending issues on a case-by-case basis i.e. if someone deliberately tried to bend their phone by putting unusual amount of force the company might not replace his or her phone while it may replace phones that got bent in the course of normal usage. She mentioned that other smartphone makers also test their phones by putting them through several tests which are similar to what Apple Inc. (NASDAQ:AAPL) does. According to her, Apple Inc. (NASDAQ:AAPL)'s PR machinery is in full force to shun the company from bad publicity by addressing the issues as soon as they started to emerge.
As of June 30, 2014, Carl Icahn's Icahn Capital LP owns over 52 million shares in Apple Inc. (NASDAQ:AAPL).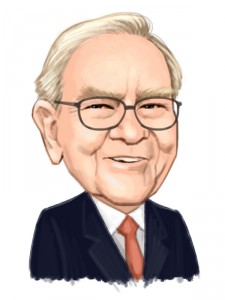 Free Report: Warren Buffett and 12 Billionaires Are Crazy About These 7 Stocks
Let Warren Buffett, David Einhorn, George Soros, and David Tepper WORK FOR YOU. If you want to beat the low cost index funds by an average of 6 percentage points per year look no further than Warren Buffett's stock picks. That's the margin Buffett's stock picks outperformed the market since 2008. In this free report, Insider Monkey's market beating research team identified 7 stocks Warren Buffett and 12 other billionaires are crazy about. CLICK HERE NOW for all the details.
Suggested Articles: