Facebook Inc (NASDAQ:FB) and Twitter Inc (NYSE:TWTR), yes, there are other players too, but it would be safe to say that these two companies and their subsidiaries make up nearly the whole market of social websites and hence define the term 'social media'. Facebook Inc (NASDAQ:FB) and Twitter Inc (NYSE:TWTR) has had an effect on relationships, culture, public policy and even politics. Fox News Medical A-Team's Dr. Keith Ablow, recently discussed on Fox Business News, the positive and negative effects of Facebook Inc (NASDAQ:FB) and Twitter Inc (NYSE:TWTR).
"Sure Social media can motivate people towards causes, that is a wonderful use of social media, but I worry that with that package comes the Trojan horse that it can diminish the important things as well and it can sugarcoat your life, so, that you feel like you are living the life of a celebrity, when you are not," Ablow said.
According to Ablow, Social media has such homogenizing effects that it can downplay the severity of truly severe things.  He cited the example of Americans joining Islamic State to prove that Facebook Inc (NASDAQ:FB) and Twitter Inc (NYSE:TWTR) can significantly affect people's perception of something. He feels that the individuals from US who have joined the Islamic State, didn't do it just because they were attracted by the ideology of Islamic State, but also because of the dramatic effect of the pictures shared by Islamic State militants. He questions whether people who talk about child abuse on Facebook Inc (NASDAQ:FB) will ever be motivated enough, to do something about it.
As of June 30, 2014, Philippe Laffont's Coatue Management owns over 5.8 million shares in Facebook Inc (NASDAQ:FB) and John Thaler's Jat Capital Management owns over 7.3 million shares in Twitter Inc (NYSE:TWTR).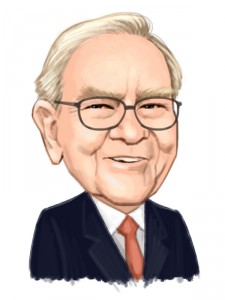 Free Report: Warren Buffett and 12 Billionaires Are Crazy About These 7 Stocks
Let Warren Buffett, David Einhorn, George Soros, and David Tepper WORK FOR YOU. If you want to beat the low cost index funds by an average of 6 percentage points per year look no further than Warren Buffett's stock picks. That's the margin Buffett's stock picks outperformed the market since 2008. In this free report, Insider Monkey's market beating research team identified 7 stocks Warren Buffett and 12 other billionaires are crazy about. CLICK HERE NOW for all the details.
Suggested Articles:
Most Popular Cell Phones In the World