AT&T Inc. (NYSE:T)'s planned $48.5 billion purchase of DIRECTV (NASDAQ:DTV) has been nearly unanimously approved by shareholders of the latter company. Investors representing approximately 77% of the satellite provider's shares took part in the vote according to Bloomberg, with 99% of them voting in favor of the sale to AT&T Inc. (NYSE:T).
The AT&T Inc. (NYSE:T) proposal, which gives DIRECTV (NASDAQ:DTV) shareholders $95 per share in cash and stock ($28.50 and $66.50 respectively), offering a premium of about 10% over their Thursday close of $86.39. Including DIRECTV (NASDAQ:DTV)'s net debt, the total value of the deal climbs to $67.1 billion.
DIRECTV (NASDAQ:DTV)'s CEO Mike White reiterated previous declarations that he expects the deal to close in April, though it is still under the antitrust radar of the attorneys general of several states, including New York, Florida, and California, as well as the U.S Justice Department and the Federal Communications Commission.
For AT&T Inc. (NYSE:T), the deal would add the largest satellite provider in the U.S to their existing arsenal of internet and phone services, allowing them to bundles packages and giving them greater flexibility, while likewise allowing them to potentially lower the costs of individual services for customers, which is likely a key point in winning regulatory approval.
While AT&T Inc. (NYSE:T) does offer a cable and satellite option called U-Verse in some regions, it was not widely available or adopted, with about 5.9 million subscribers, 97% of which also subscribed to other services. With a more robust TV component through DIRECTV (NASDAQ:DTV)'s services, AT&T Inc. (NYSE:T) believes they could likewise get more people to adopt their other services as well.
Jim Simons' Renaissance Technologies hedge fund is one of the largest shareholders of AT&T Inc. (NYSE:T) boasting over 3.4 million shares in the company. They increased their position in the company by more than 600% during the last 13F reporting period, ending June 30.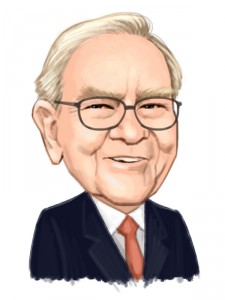 Free Report: Warren Buffett and 12 Billionaires Are Crazy About These 7 Stocks
Let Warren Buffett, David Einhorn, George Soros, and David Tepper WORK FOR YOU. If you want to beat the low cost index funds by an average of 6 percentage points per year look no further than Warren Buffett's stock picks. That's the margin Buffett's stock picks outperformed the market since 2008. In this free report, Insider Monkey's market beating research team identified 7 stocks Warren Buffett and 12 other billionaires are crazy about. CLICK HERE NOW for all the details.
Suggested Articles:
Top Fast Food Franchises to Buy
Best Industries For Starting A Business