Fox Business Network contributor Charles Payne discussed the prospects for AT&T Inc. (NYSE:T) shares for the long term with David Nelson, Chief Strategist at Belpointe Asset Management and Matthew Mccall, President and Founder of Penn Financial Group on Fox Business' investor advise program, 'Making Money with Charles Payne'.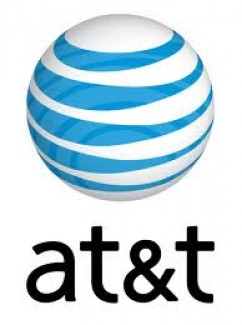 "I just worry about AT&T Inc. (NYSE:T), where it is right now, I don't think it is the […] stock that it used to be, one of those names that you bought, they always made a whole bunch of money […]," said Payne in response to a viewer's question about the long term outlook for a seventy-five year old investor.
David Nelson was of the opinion that even though there was not much to gain from AT&T Inc. (NYSE:T) in terms of capital appreciation, he would not advise a sell as the dividend was likely to be safe. "I'm not going to tell somebody to sell it, I think the dividend is probably safe," he said.
Previously, AT&T Inc. (NYSE:T) had been on the lookout for greener pastures in overseas markets as the competition back home was getting tough. Rumors of a cash bid from AT&T for Vodafone Group Plc (ADR) (NASDAQ:VOD) surfaced earlier this year but the Texas based mobile operating giant confirmed that they there were no plans to make a bid for the European mobile operator when queried by Britain's takeover panel.
Vodafone Group Plc (ADR) (NASDAQ:VOD)'s $130 billion earned from selling its 45% stake in Verizon to Verizon Communications Inc. (NYSE:VZ) did give it a boost but was not sufficient to put the mobile operator back in a steady growth path. The weak performance of Vodafone in the second half of the year had encouraged AT&T Inc. (NYSE:T) to give the deal another shot and speculations for a cash bid of £3 a share had subsequently been making the rounds.
Disclosure: none
Suggested Articles: