BlackBerry Ltd (NASDAQ:BBRY) is gearing up to launch its much awaited new phone, Blackberry Passport. Discussing Passport's arrival and its likely effects on Blackberry in a program on Bloomberg, Caroline Hyde said that BlackBerry Ltd (NASDAQ:BBRY) is desperate to come in the mainstream market with this phone. She said that there is a very less chance that this phone will make any big difference because BlackBerry Ltd (NASDAQ:BBRY)'s competitors have a lot of sales already. She also mentioned some features of the phone.
"[…] Basically it's meant to be ideal for reading, for editing your business documents, it's going to be four and a half inches in terms of the size screen, so just smaller than the iPhone 6 […]," said Hyde.
Hyde said that there is also a QWERTY keyboard, which is usually provided on normal computers. There will also be a touch sensitive swipe pad. Hyde also talked about the price of the upcoming Blackberry Passport. The new phone will be asking around $599. This makes BlackBerry Ltd (NASDAQ:BBRY)'s new phone $50 cheaper than Apple's new iPhone 6.
According to Hyde, BlackBerry Ltd (NASDAQ:BBRY) has outsourced its hardware production for devices and Foxconn is the company that makes all the hardware parts of Blackberry phones. She thinks that smartphones remain the focus of BlackBerry Ltd (NASDAQ:BBRY), despite of the fact that the company is trying to reinstate its position in Enterprise, services industry and other aspects of technology markets. Blackberry Passport will be the main device for BlackBerry Ltd (NASDAQ:BBRY) and it can prove to be decisive in defining the future course of the company.
Hyde commented about BlackBerry Ltd (NASDAQ:BBRY)'s approach and target market for this phone. She thinks that BlackBerry Ltd (NASDAQ:BBRY)'s Passport is clearly designed for business customers. Excel spread sheets feature is another example of this. Passport will also have a facility to view X-Ray images in high resolution, a feature that may be designed to attract doctors, according to Hyde.
Spencer M. Waxman's Shannon River Fund Management owns 4 million shares of BlackBerry Ltd (NASDAQ:BBRY).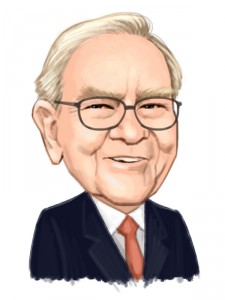 Free Report: Warren Buffett and 12 Billionaires Are Crazy About These 7 Stocks
Let Warren Buffett, David Einhorn, George Soros, and David Tepper WORK FOR YOU. If you want to beat the low cost index funds by an average of 6 percentage points per year look no further than Warren Buffett's stock picks. That's the margin Buffett's stock picks outperformed the market since 2008. In this free report, Insider Monkey's market beating research team identified 7 stocks Warren Buffett and 12 other billionaires are crazy about. CLICK HERE NOW for all the details.
Suggested Articles:
Top Places To See in Europe Before You Die