BlackBerry Ltd (NASDAQ:BBRY) Chief Executive Officer John Chen may be rehabilitating his company to a good enough standing to be a prime takeover target, Christopher Nicholson told Guy Johnson on Bloomberg's "The Pulse".
The comment about the BlackBerry Ltd (NASDAQ:BBRY) boss comes from the Oraca Independent Equity Research director as he and Johnson were discussing why the company, once dominant in the mobile space, has brought back the keyboard to an unusually designed smartphone with the BlackBerry Passport.
"[…] I think what he's playing is that he's getting [BlackBerry] into a shape where […] he has a fighting chance of growing it but in the end it will be in a shape that someone could buy," Nicholson said.
He noted that BlackBerry Ltd (NASDAQ:BBRY) is now a $5 billion business versus an $85 billion business during its heyday. Chen, he said, may be just reconditioning the business in order to attract possible suitors for an acquisition.
Nicholson said later in the interview that the company can actually succeed in carving a nice enough niche for itself as it draws on its reputation for security and expertise in handling enterprise solutions. However, he said that BlackBerry Ltd needs to be number one in that niche in order to succeed even if it fails to be in the top three of all mobile device makers.
However, he maintained that he believes the company will be acquired in the future. He said that it can be acquired by the likes of Microsoft Corporation (NASDAQ:MSFT) or Google Inc (NASDAQ:GOOGL).
The comment about the industry veteran runs contrary to remarks made by John Chen in June where he said that his company is not for sale and has a viable future. However, Chen did admit in the interview that if anyone proposes to buy the company he is running, he will review the offer as he has a duty to do so. Nonetheless, he stressed that he is not actively seeking potential buyers for BlackBerry Ltd (NASDAQ:BBRY).
Prem Watsa's Fairfax Financial Holdings reported owning more than 46.65 million BlackBerry Ltd (NASDAQ:BBRY) shares by June 30 of this year.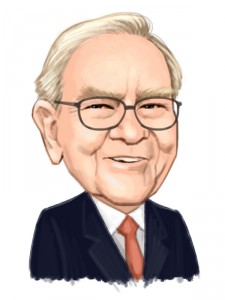 Free Report: Warren Buffett and 12 Billionaires Are Crazy About These 7 Stocks Let Warren Buffett, David Einhorn, George Soros, and David Tepper WORK FOR YOU. If you want to beat the low cost index funds by an average of 6 percentage points per year, look no further than Warren Buffett's stock picks. That's the margin Buffett's stock picks outperformed the market since 2008. In this free report, Insider Monkey's market beating research team identified 7 stocks Warren Buffett and 12 other billionaires are crazy about. CLICK HERE NOW for all the details.
Suggested Articles: