BlackBerry Ltd (NASDAQ:BBRY) under John Chen's leadership has made it clear that now it is a software services and mobile security company. Then why is it launching new devices? A lot of people are asking that question. Bloomberg Intelligence's John Butler answered that question and also discussed about BlackBerry Ltd (NASDAQ:BBRY)'s new square screen smartphone.
"They are not going to come out with an iPhone killer. The one thing to remember about Blackberry and John Chen has really instilled this in the company itself is, he told the employees, look we are a company full of assets. I mean they have the QNX operating system for cars, thay have a global network of secure servers, they have the Blackberry enterprise management, which is this mobile management system that is just terrific. So, it goes well beyond devices for them," Butler said.
Butler mentioned that BlackBerry Ltd (NASDAQ:BBRY) is not aiming to sell this new phone to a lot of users, but is only launching it for its loyal customer base, which he projected to be around 50 million people across the world. It was also discussed in the program that the new smartphone being launched by BlackBerry Ltd (NASDAQ:BBRY) is designed in such a way that makes it convenient to type e-mails and hence will be ideal for professionals and business users. Butler also highlighted that the company has itself acknowledged that it is not targeting everyone for this device, but instead is focusing on its core customers. According to Butler, Blackberry can also unveil a newer generation of its very successful Blackberry Classic, tommorow when it launches the square screen smartphone.
As of June 30, 2014, Prem Watsa's Fairfax Financial Holding owns over 46 million shares in BlackBerry Ltd (NASDAQ:BBRY).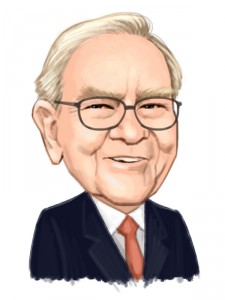 Free Report: Warren Buffett and 12 Billionaires Are Crazy About These 7 Stocks
Let Warren Buffett, David Einhorn, George Soros, and David Tepper WORK FOR YOU. If you want to beat the low cost index funds by an average of 6 percentage points per year look no further than Warren Buffett's stock picks. That's the margin Buffett's stock picks outperformed the market since 2008. In this free report, Insider Monkey's market beating research team identified 7 stocks Warren Buffett and 12 other billionaires are crazy about. CLICK HERE NOW for all the details.
Suggested Articles: