How is BlackBerry Ltd (NASDAQ:BBRY) going to defend one of its biggest markets? Indonesia is one of BlackBerry Ltd (NASDAQ:BBRY)'s biggest market and the company is focusing even more on the country to solidify its presence. The company will be launching taxi booking and restaurant payments services in the country through its recently launched payment platform, BBM Money. The Wall Street Journal revealed BlackBerry Ltd (NASDAQ:BBRY)'s plans for Indonesia in one of its blogposts recently.
The BBM Money application was launched recently and is currently available only in Indonesia, but BlackBerry Ltd (NASDAQ:BBRY) had launched a pilot mobile payment system, which uses its popular messagin app Blackberry Messenger (BBM), in the country back in 2013. BlackBerry Ltd (NASDAQ:BBRY) partnered with one of Indonesia's largest bank, Bank Permata to provide this mobile payment system.
The BBM Money app currently allows users to conduct basic banking services with Bank of Permata, purchase cellular airtime and pay telephone and electricity bills. The company intends to bring more services in the fold of BBM Money, which will include services like booking and paying for taxis, and paying restaurant bills.
BlackBerry Ltd (NASDAQ:BBRY) has seen tremendous growth in Indonesia in last one year lunlike the growth it has seen anywhere else in the world. One of Indonesia's favorite messaging app is the BBM Messenger, which saw a growth in user base of 150% year over year.   The BBM Money app will also ease e-commerce transactions for users in Indonesia as the country currently has debit card penetration of only 11%.
BlackBerry Ltd (NASDAQ:BBRY) is also planning to launch similar services in Latin America, a region which the company finds has many similarities with Indonesia.
As of June 30, 2014, Prem Watsa's Fairfax Financial Holding owns over 46 million shares in BlackBerry Ltd (NASDAQ:BBRY).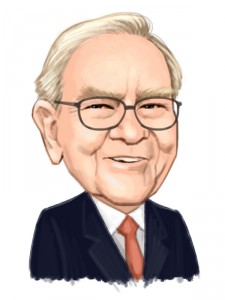 Free Report: Warren Buffett and 12 Billionaires Are Crazy About These 7 Stocks
Let Warren Buffett, David Einhorn, George Soros, and David Tepper WORK FOR YOU. If you want to beat the low cost index funds by an average of 6 percentage points per year look no further than Warren Buffett's stock picks. That's the margin Buffett's stock picks outperformed the market since 2008. In this free report, Insider Monkey's market beating research team identified 7 stocks Warren Buffett and 12 other billionaires are crazy about. CLICK HERE NOW for all the details.
Suggested Articles:
Most Important Medical Advances