BlackBerry Ltd (NASDAQ:BBRY) has revealed that for a limited time, the Porsche Design P'9983 will be available at the Porsche Design store inside Harrods in London. This marks the luxury smartphone's debut in Europe.
People who want the new smartphone that is the latest product of the collaboration between BlackBerry Ltd (NASDAQ:BBRY) and Porsche Design will have to head over to the famous department store from September 25 to October 2 to buy the £1,400 smartphone (about $2,300).
"The Porsche Design P'9983 smartphone from BlackBerry makes a statement about its owner's impeccable taste and drive for achievement and success, as well as discernment in making the right choices with products that help them stay on top," said Porsche Design Group Juergen Gessler in a statement.
He said that the device "blends style and functionality to provide a true luxury experience."
The Porsche Design P'9983 by BlackBerry Ltd (NASDAQ:BBRY) features a 3.1-inch multi-touch display with 720 x 720 pixels resolution, a dual-core Snapdragon 1.5GHz Krait processor, Adreno 225 graphics processor, 2GB of RAM, 64GB of internal storage and 8 megapixel and 2 megapixel cameras.
The phone also packs a 2,100mAh battery that's removable as well as three chargers as people who own the device are expected to be well-travelled. Apart from this, users of the phone will get a special BlackBerry Messenger PIN that should identify them as the owner of a Porsche Design smartphone.
BlackBerry Ltd (NASDAQ:BBRY) unveiled the Porsche Design P'9983 at an exclusive event in Dubai on September 17. According to Harrods Head of Technology Stewart Mancey, the department store is "delighted" to be the venue of the luxury smartphone in Europe.
Spencer M. Waxman's Shannon River Fund Management reported owning 4 million BlackBerry Ltd (NASDAQ:BBRY) shares by the end of the second quarter of the year.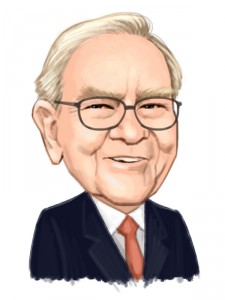 Free Report: Warren Buffett and 12 Billionaires Are Crazy About These 7 Stocks Let Warren Buffett, David Einhorn, George Soros, and David Tepper WORK FOR YOU. If you want to beat the low cost index funds by an average of 6 percentage points per year, look no further than Warren Buffett's stock picks. That's the margin Buffett's stock picks outperformed the market since 2008. In this free report, Insider Monkey's market beating research team identified 7 stocks Warren Buffett and 12 other billionaires are crazy about. CLICK HERE NOW for all the details.
Suggested Articles:
Most Expensive Game on Google Play