BlackBerry Ltd (NASDAQ:BBRY) has lost ground recently in the smartphone market. In order to recapture the high end smartphone segment, they have unveiled their brand new Porsche Design P'8893 smartphone in partnership with Porsche Design Luxury brand in an event in Dubai. BlackBerry's Porsche Design P'8893 model was unboxed and unique features of the model were discussed in a BlackBerry blog article.
BlackBerry Ltd (NASDAQ:BBRY)'s Porsche Design P'8893 smartphone runs on BlackBerry 10.3 OS, which guarantees highly productive, power packed and most secured performance of the device. This phone also has stunning looks with glass-like QWERTY keyboard, which provides an ultimate typing experience.
In order to keep emphasis on the security and safety of the user, BlackBerry Ltd (NASDAQ:BBRY) and Porsche Design provides an exclusive Porsche Design PIN to the user, which differentiates the user from other Porsche Design users.
Earlier this year, BlackBerry Ltd (NASDAQ:BBRY) has made a deal with Amazon.com, Inc. (NASDAQ:AMZN) to make 240,000 android apps available in BlackBerry phones through Amazon's app store. This feature is available in the new Porsche Design model as well.
BlackBerry Ltd (NASDAQ:BBRY) loads their mobile with BlackBerry Priority Hub, which helps the user in managing all the mail and social media conversations in a single platform. This intelligently categorizes the important conversations and contents for the user from mails and social media networks and displays them to the user.
BlackBerry Ltd (NASDAQ:BBRY)'s Porsche Design P'8893 has a 2100 mAH battery with exceptional battery life. The BlackBerry 10.3 also optimizes the battery usage, which further extends the phones talk time.
Some of the key features of this phone includes, compact 3.1" display screen, 1.5 GHZ dual core QualComm Snapdragon, 8 MP rear camera and 2 MP front camera with sapphire glass lens, 2GB RAM and 64GB Storage. This beautiful smartphone is expected to hit the road in October and there is still no official word on the price of this phone.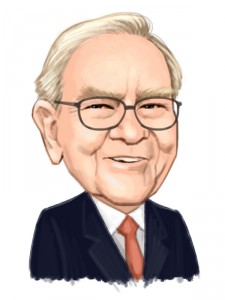 Free Report: Warren Buffett and 12 Billionaires Are Crazy About These 7 Stocks
Let Warren Buffett, David Einhorn, George Soros, and David Tepper WORK FOR YOU. If you want to beat the low cost index funds by an average of 6 percentage points per year look no further than Warren Buffett's stock picks. That's the margin Buffett's stock picks outperformed the market since 2008. In this free report, Insider Monkey's market beating research team identified 7 stocks Warren Buffett and 12 other billionaires are crazy about. CLICK HERE NOW for all the details.
Suggested Articles: