Netflix, Inc. (NASDAQ:NFLX) & Google Inc (NASDAQ:GOOGL) are currently the icons of US industry and Washington won't take it lightly if restrictions would be imposed on these homegrown behemoths. Which is why Canada's CRTC chief, Jean-Pierre Blais might be fighting losing battle against Netflix, Inc. (NASDAQ:NFLX) and other American media companies. As an article in The Globe and Mail highlighted, it is highly improbable that Canada would try to regulate or put restriction on Netflix, Inc. (NASDAQ:NFLX)or Google Inc (NASDAQ:GOOGL)'s YouTube.
Canada and US have a free trade agreement that precedes NAFTA and if Canada tries to play it hard on US companies it is more that sure that Washington will retaliate and the severity of that retaliation could be quite high. A case in point is Canada passing C-55 bill in 1998, which restricted US-based publishing companies to sell advertisements to Canadian companies. The bill was pushed by Canada's then heritage minister, Sheila Copps and the US took note of that. It imposed tariffs on multimillion dollar worth of Canadian exports, which included tariffs on Steel, which was once the dominant industry in Hamilton, Ontario, a town from which Coops belonged.
For CRTC to regulate Netflix, Inc. (NASDAQ:NFLX) or Google Inc (NASDAQ:GOOGL), it will have to lift its exemptions for these services from the rules that it applies over conventional broadcasters. If those exemptions, which includes minimum Canadian content requirement, are lifted, Netflix, Inc. (NASDAQ:NFLX) will need a broadcast license, which it won't get. Since Canada doesn't provides broadcast license to companies owned by foreigners, in all effect Netflix, Inc. (NASDAQ:NFLX) will end up closing shop in Canada. If it is allowed to continue operation, it will still need to pay the mandatory fee that other broadcasters pay. However, as things stand today, all this might never happen as it is highly unlikely that Canada will try and repeat the same mistake that it did in 1998.
As of June 30, 2014, Philippe Laffont's Coatue Management owns over 2 million shares of Netflix, Inc. (NASDAQ:NFLX) and Ken Fisher's Fisher Asset Management owns over 700,000 shares of Google Inc (NASDAQ:GOOGL).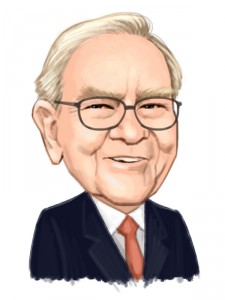 Free Report: Warren Buffett and 12 Billionaires Are Crazy About These 7 Stocks
Let Warren Buffett, David Einhorn, George Soros, and David Tepper WORK FOR YOU. If you want to beat the low cost index funds by an average of 6 percentage points per year look no further than Warren Buffett's stock picks. That's the margin Buffett's stock picks outperformed the market since 2008. In this free report, Insider Monkey's market beating research team identified 7 stocks Warren Buffett and 12 other billionaires are crazy about. CLICK HERE NOW for all the details.
Suggested Articles:
Highest Paying Jobs In the World