Netflix, Inc. (NASDAQ:NFLX) is exploring new territories, regions which are considered hard to crack due to different sensibilities of audience, when compared to US audience.  Netflix, Inc. (NASDAQ:NFLX) has had little success in the past with non-English speaking audience. If one looks closely at the markets where Netflix, Inc. (NASDAQ:NFLX) has succeed, one obvious fact is they all are majorly English speaking countries –US, UK and Canada. The company didn't witness much success when it launched its services in Latin America. Wedbush Securities' Analyst Michael Pachter, who famously downgraded Netflix, Inc. (NASDAQ:NFLX) three years ago, was on Bloomberg to discuss the company launching its services in Germany and France.
"Well, biggest because the territory that it is expanding into is about half the population of the US, so this is a giant step for them. They have managed pretty well everywhere, except Latin America and I think Western Europe is far more like the U.S. than Latin America is. So, I think they'll have some success here. Risky because culturally France and Germany are a bit different than the U.K. and Canada, where they have had a tone of success," Pachter said.
Pachter mentioned that when several years ago Seinfeld was launched in Germany, it failed miserably because the German audience didn't found it funny enough.  He feels that it will be challenging for Netflix, Inc. (NASDAQ:NFLX) to provide content that resonates with German and French audience. He believes that Netflix, Inc. (NASDAQ:NFLX) has talented people working for it, who have made the company succeed in other markets and they will also make Netflix, Inc. (NASDAQ:NFLX) a success in France and Germany eventually.
As of June 30, 2014,Carl Icahn's Icahn Capital LP owns over 1.7 million shares of Netflix, Inc. (NASDAQ:NFLX).
Disclosure: None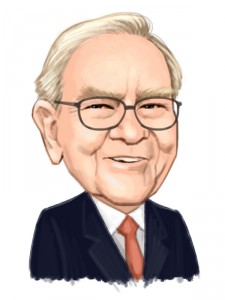 Free Report: Warren Buffett and 12 Billionaires Are Crazy About These 7 Stocks
Let Warren Buffett, David Einhorn, George Soros, and David Tepper WORK FOR YOU. If you want to beat the low cost index funds by an average of 6 percentage points per year look no further than Warren Buffett's stock picks. That's the margin Buffett's stock picks outperformed the market since 2008. In this free report, Insider Monkey's market beating research team identified 7 stocks Warren Buffett and 12 other billionaires are crazy about. CLICK HERE NOW for all the details.
Suggested Articles:
Best Colleges to Find A Husband
Best Fast Food Franchises to Purchase